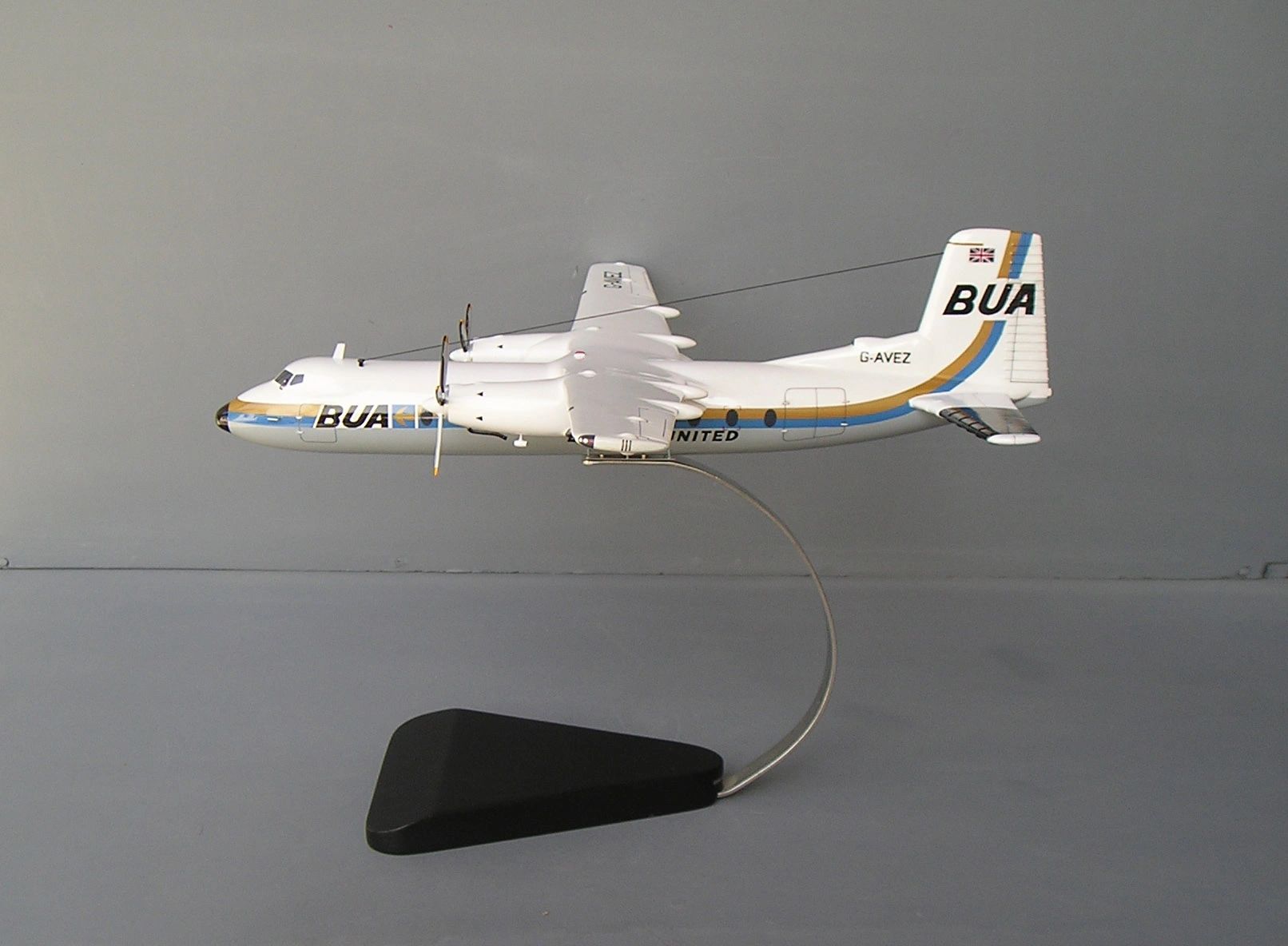 Handley Page HP7 Herald
British United Airways (BUA)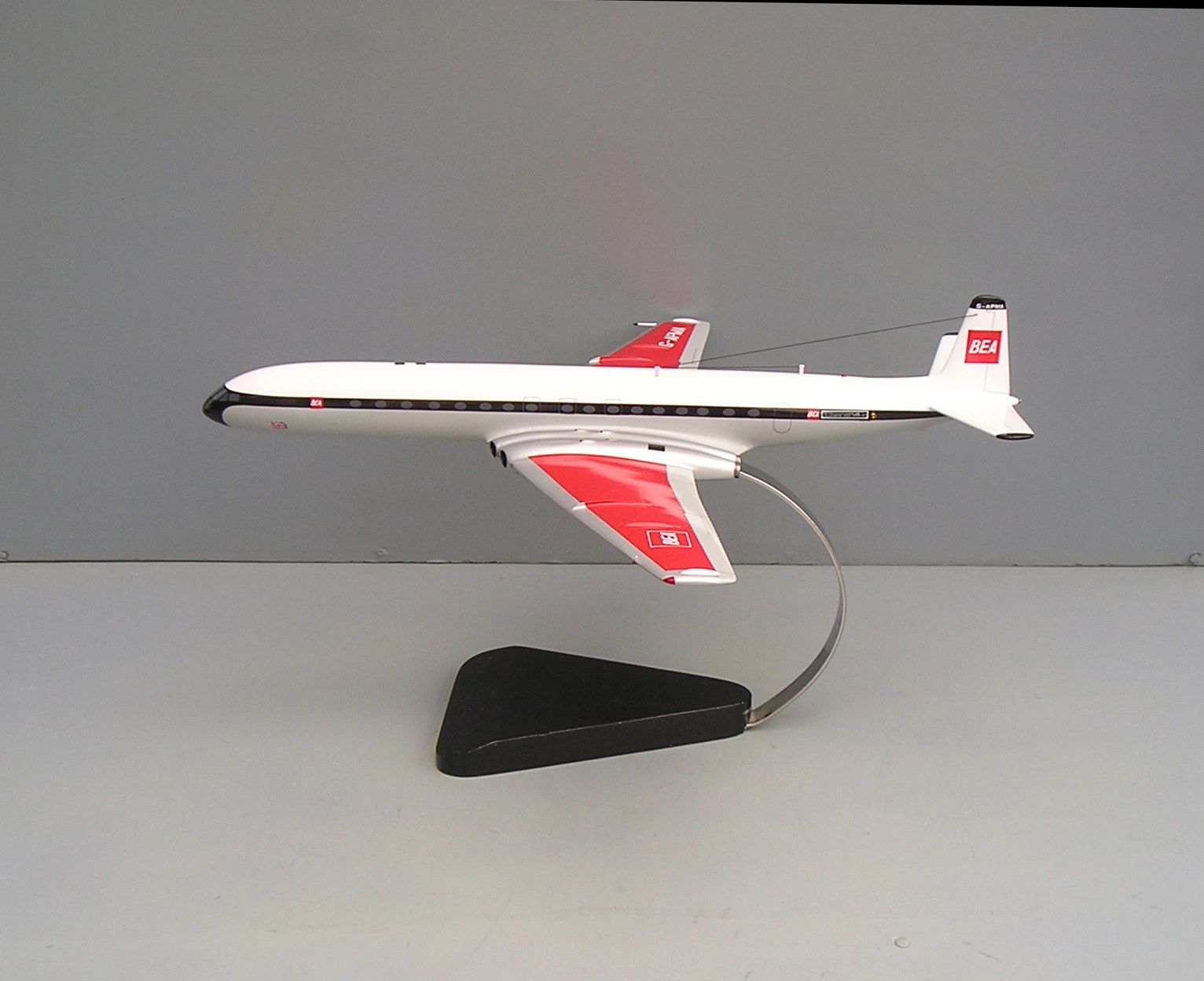 de Havilland DH104 Comet 4B
British European Airways (BEA)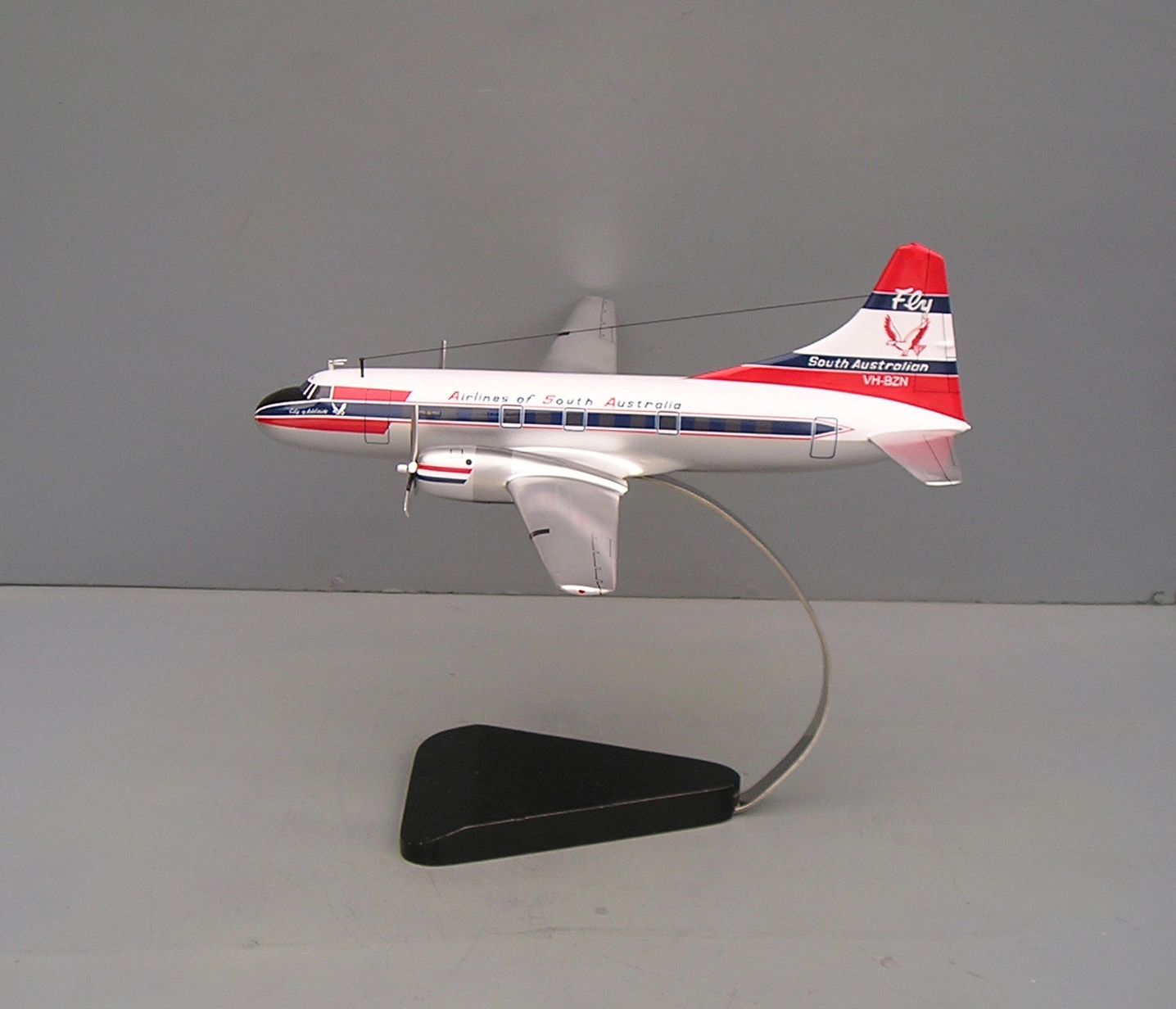 Convair CV440
Airlines of South Australia



Fokker F27-500
National Airways Corporation (New Zealand) (NAC)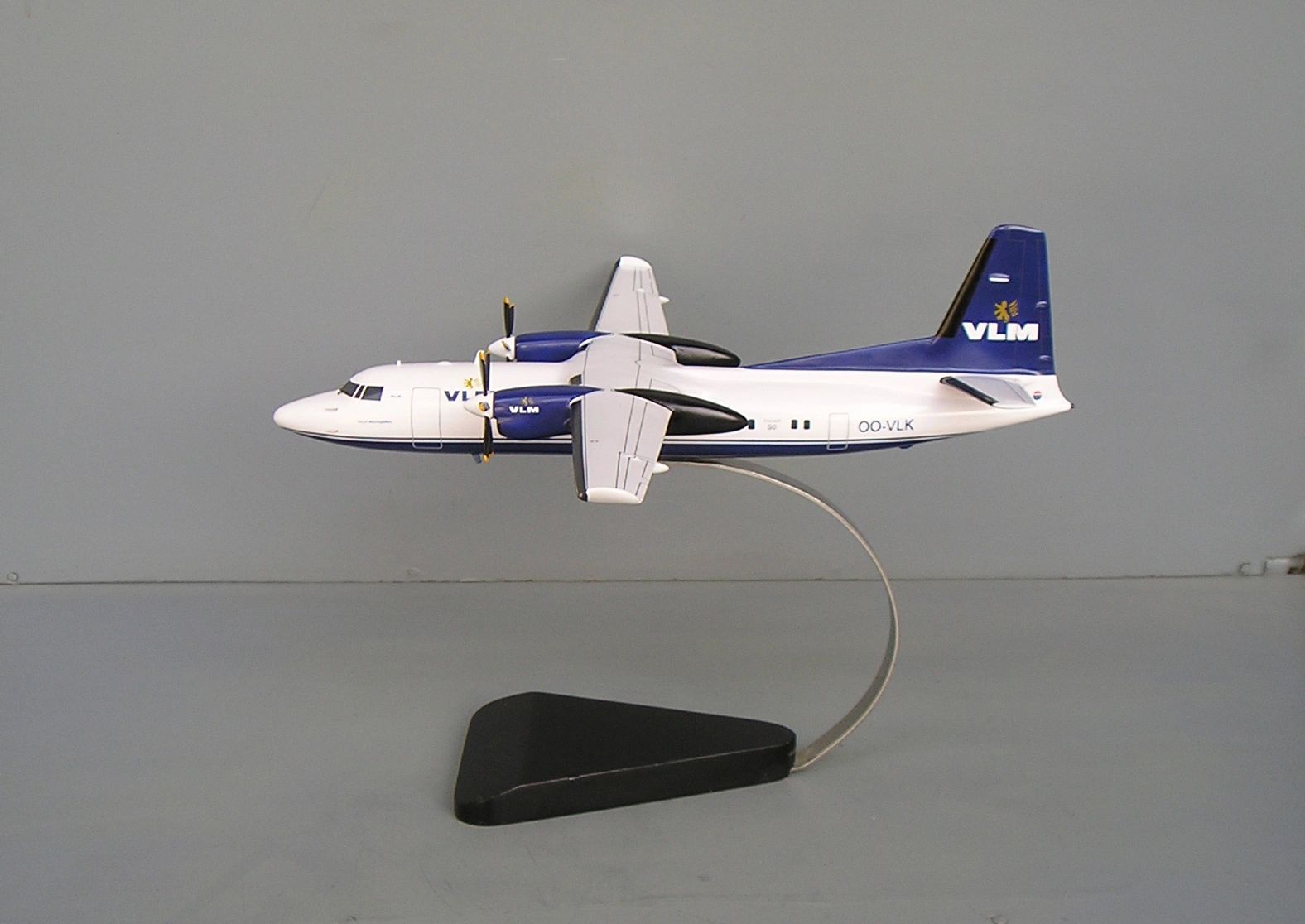 Fokker 50 custom model
VLM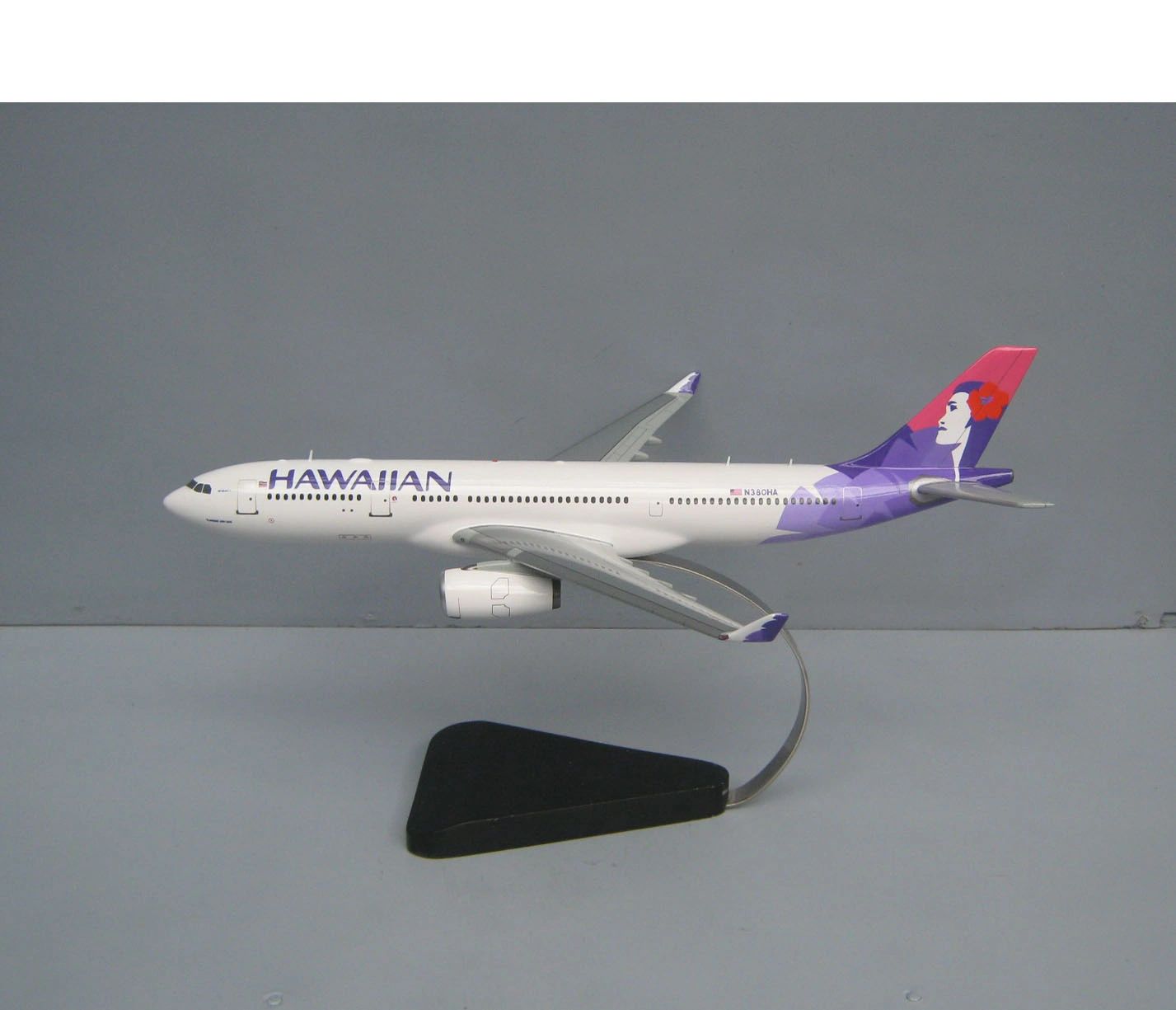 Airbus A330-200
N380HA
Hawaiian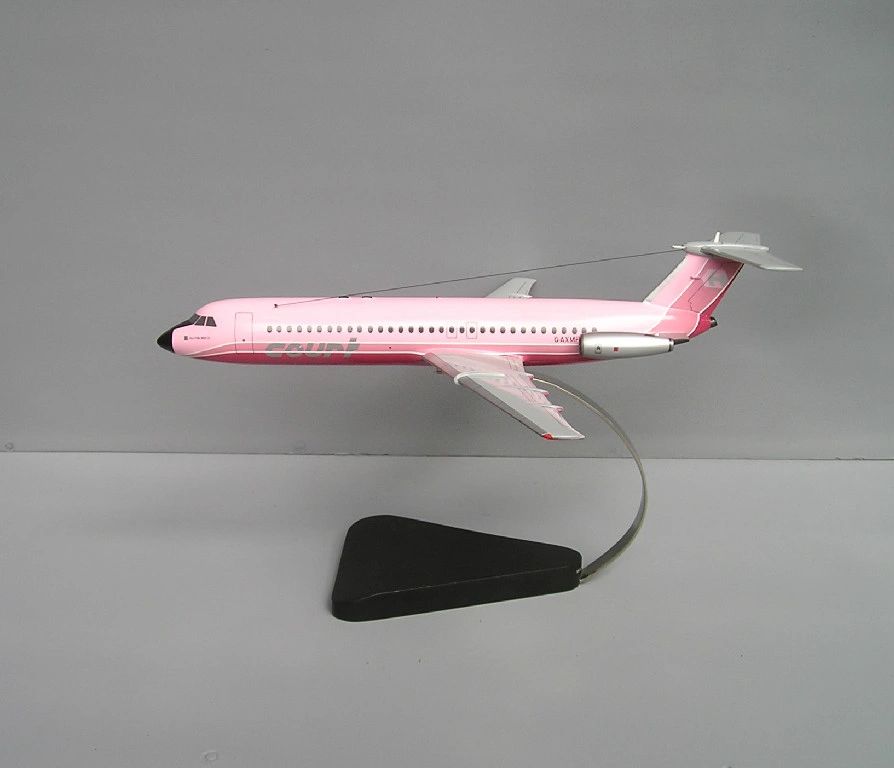 Court Line BAC One-Eleven custom model
G-AXMF
Any of the Court Line schemes or aircraft would make nice desktop models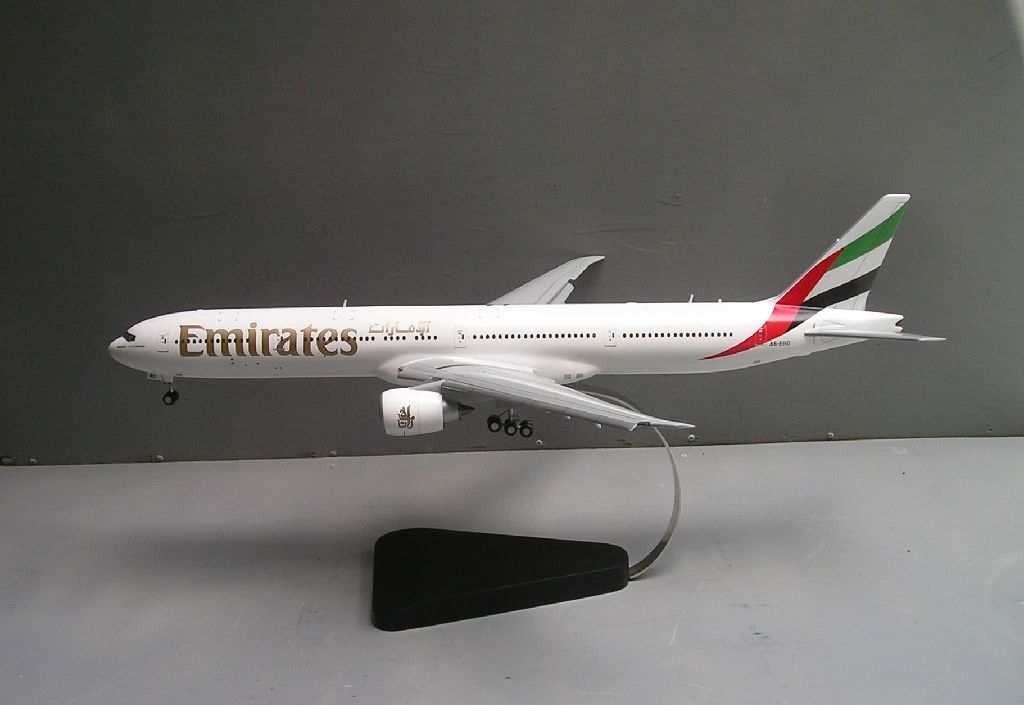 Emirates Boeing 777-300ER custom model
Quite happily make any aircraft from the Emirates fleet past or present
This model is 22 inches long (55.9cm) and would be twice the standard airliner price at that size.
If you are thinking it doesn't look big, then consider the stand is scaled up to the size and we had to make a new background because our normal background wasn't big enough!
AirTran Boeing 717 custom model

1/100 Scale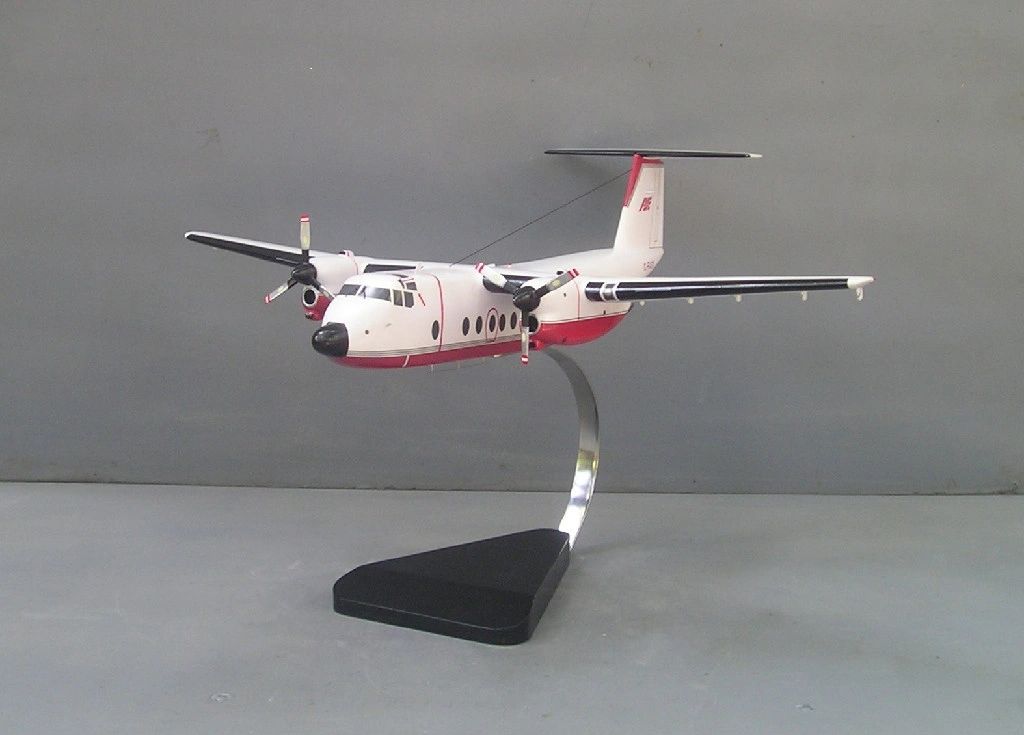 DHC-5 Buffalo desktop model

C-FASY
Arctic Sunwest Charters
Yellowknife NWT

Air Anglia Fokker F-27 Friendship custom model
G-BAUR




BEA Vickers Vanguard desktop model
British European Airways (BEA)
G-APEI
Will quite happily make any Vanguard scheme



HS 748 desktop model
Dan-Air
G-ASPL
We are capable of making any HS 748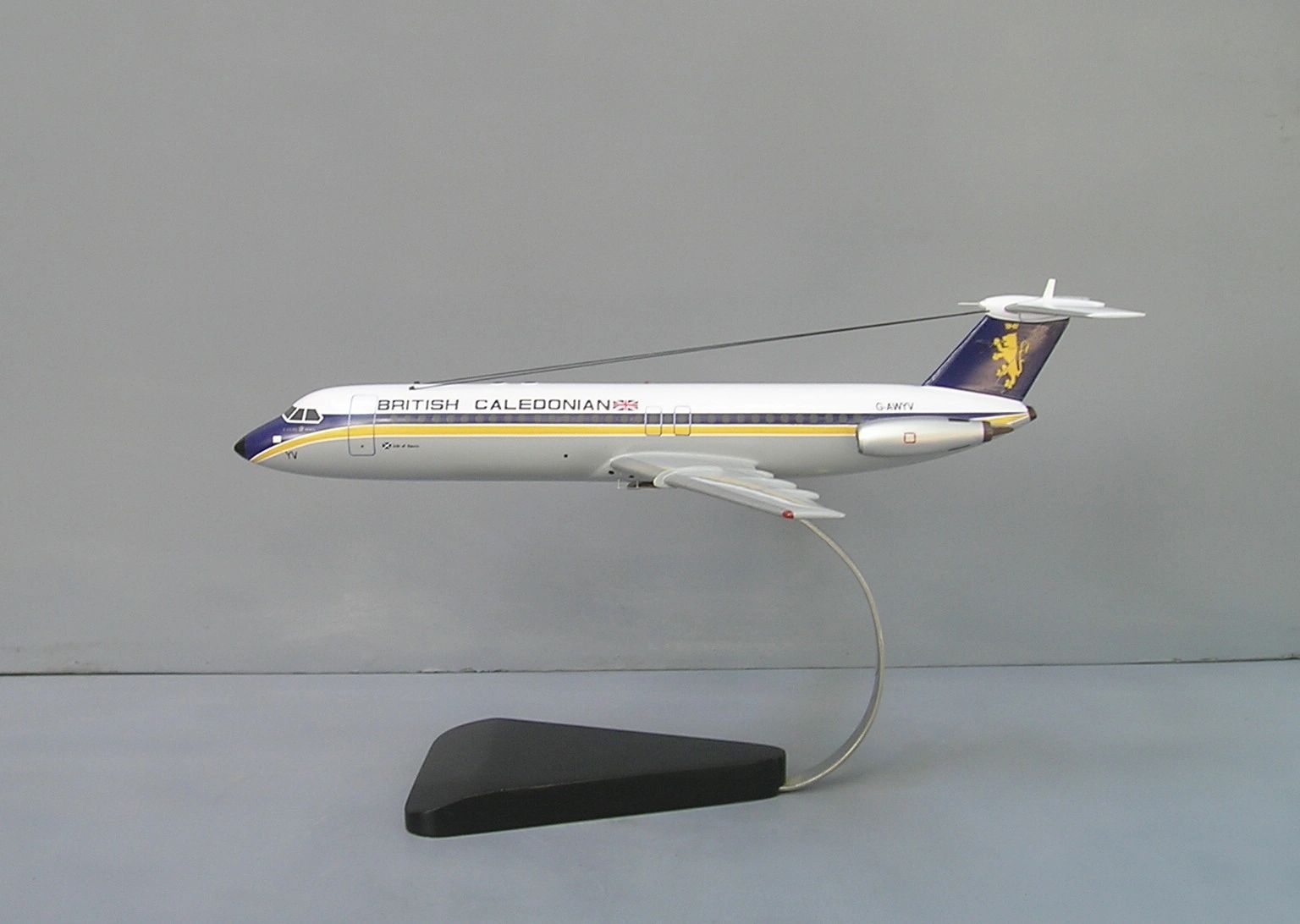 BAC One-Eleven -500 custom model
G-AWYV
British Caledonian

We can make any variant of BAC 1-11



Bombardier (Canadair) CRJ-700 Custom model
Delta Connection - Atlantic Southest Airlines (ASA)

(Length 17 inches or 43.2 cm)
Just US$190 delivered in the United States and you get to select which aircraft
Of course we can make any other CRJ700 desktop models





easyJet Airbus A319 custom model

G-EZAZ
(Length and wingspan both 16 inches or 40.6 cm)
Remember we'll make your favourite A319 or any other easyJet aircraft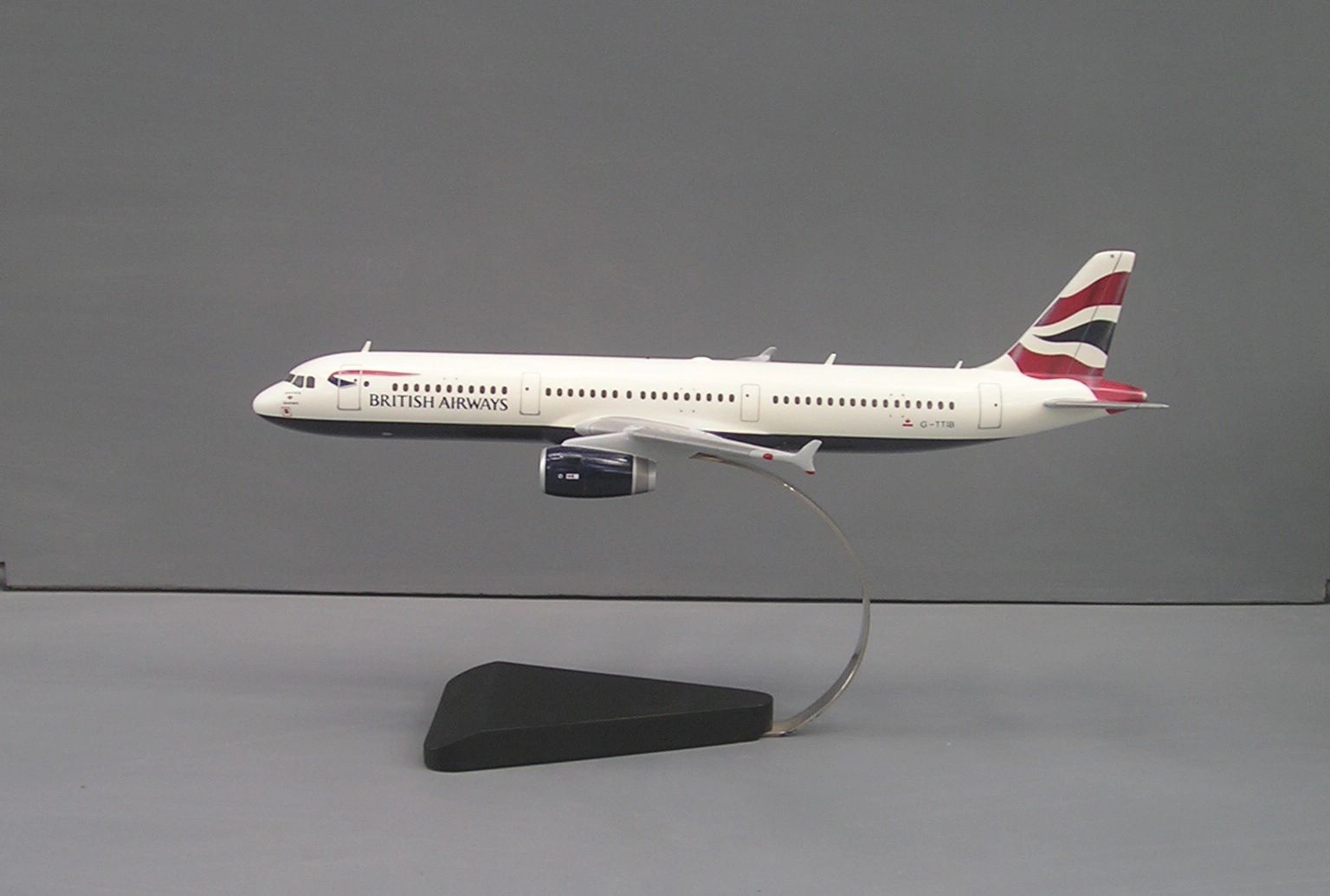 GB Airways A321-200 custom model
(Length = 17 inches or 43.2 cm)





McDonnell-Douglas DC-10-10 custom model

Laker Airways

G-GFAL
(Length is an impressive 17 1/4 inches or 43.8 cm)





Lockheed L-1649A Starliner custom model
Trans World Airlines (TWA)
(Wingspan = 16.5 inches or 41.9 cm)
Of course, we'll make Starliners in other airline colours!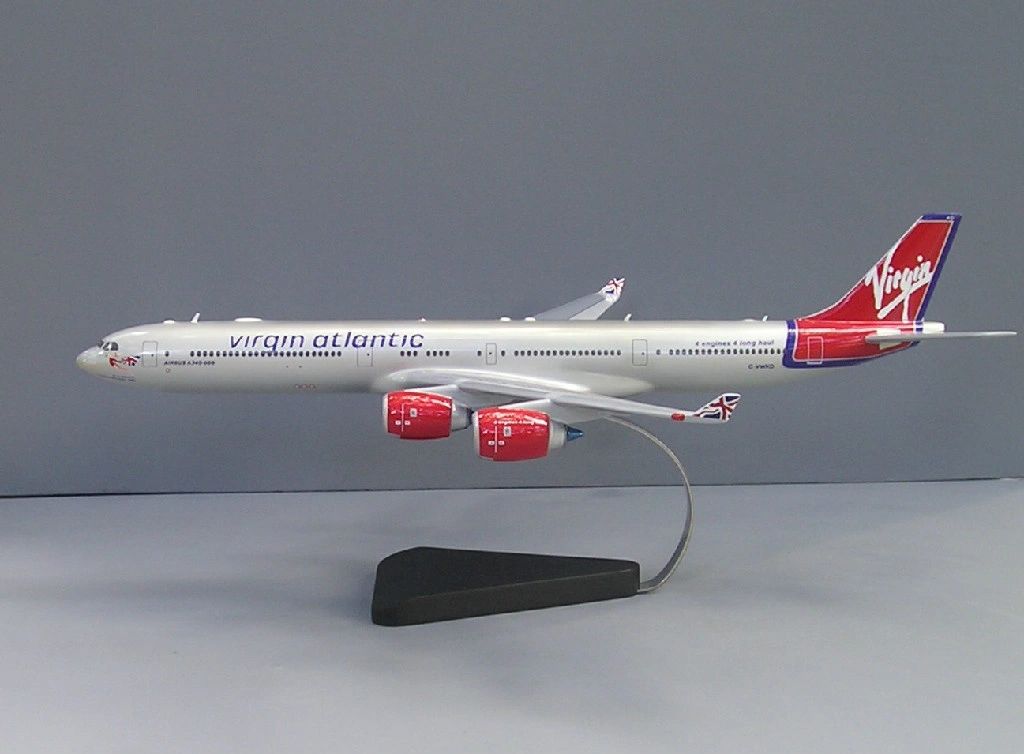 Airbus A340-600 custom model
G-VWKD
Virgin Atlantic Airways
The A340-600 length is a very impressive 22 inches (55.9 cm) so is longer than a standard size model. As a guide to pricing use 1.5 times the standard size airliner price.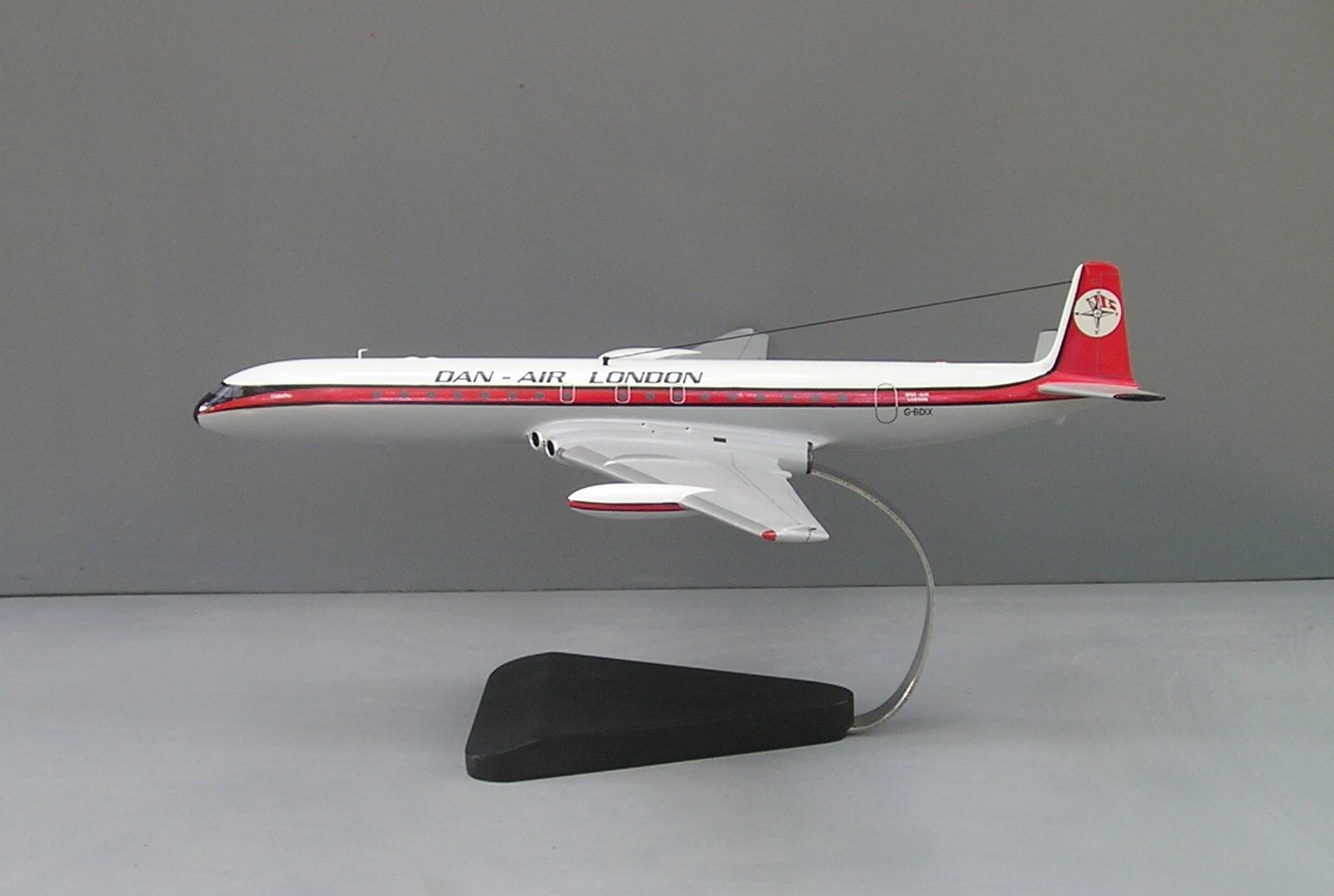 de Havilland Comet 4C desktop model
Dan-Air
G-BDIX

We will make any Comet or Dan-Air desktop model




Vickers Viscount custom model

Cambrian Airways

(Wingspan = 18.5 inches or 47 cm)
We will quite happily make any of the four Cambrian Airways colour scheme or Viscount operator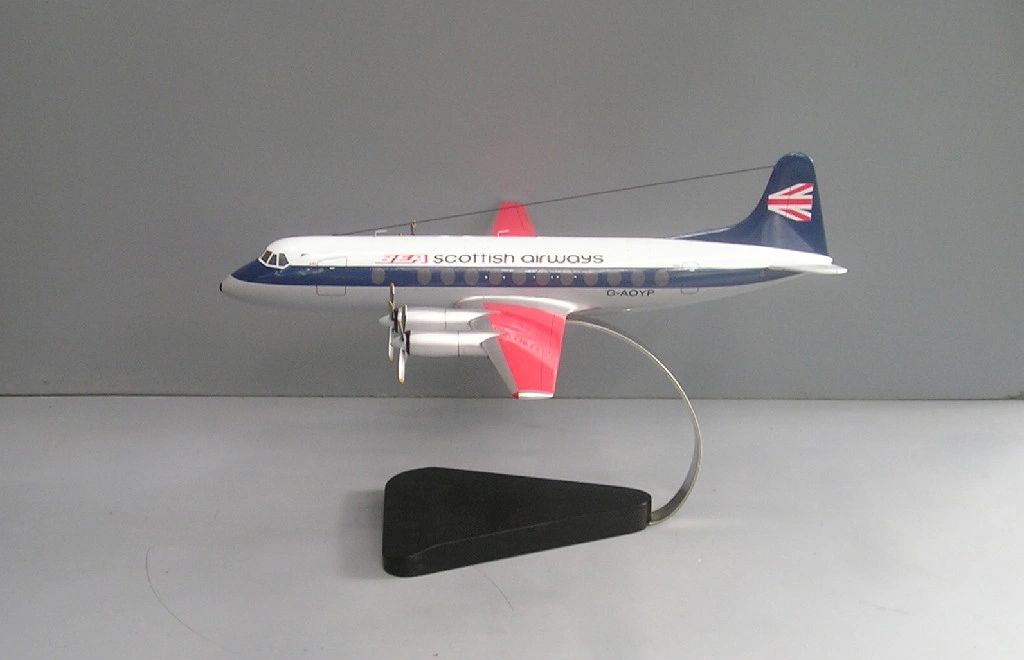 Vickers Viscount 800 custom model

BEA Scottish Division




Fokker 70 custom model

British Midland Airways
(Length = 17 inches or 43.2 cm)
KLM Cityhopper, Malev or Austrian Arrows are possible as is any Fokker 100.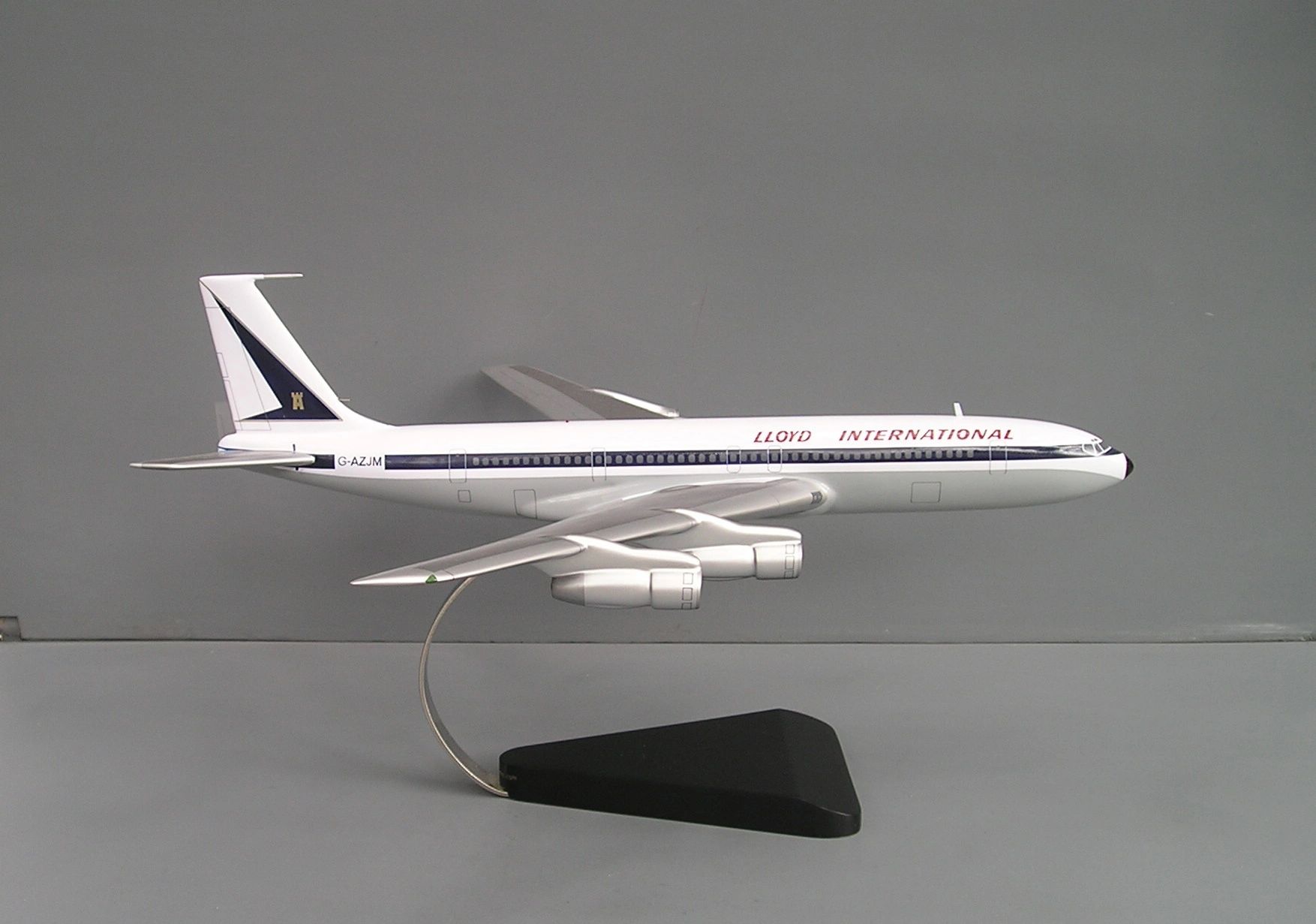 Boeing 707-300
Lloyd International Airways

We have made a Boeing 720 and will quite happily make any variant of DC-8.





Boeing 707-300 desktop model - British Midland Airways
G-BFLD





Boeing B737-300 custom model

bmi baby
(Length = 16 inches or 40.6 cm)
Boeing 737-400 custom model
Garuda Indonesia
Note the colour variation in the tail detail


Boeing B757-200 custom model
Monarch Airlines

(Length = Just over 18 inches or 45.7 cm)
As usual, we'll quite happily make any B757 from any airline




Boeing 757-223
American Airlines

N651AA
(Length = Just over 18 inches or 45.7 cm)
Any AMR airliner is possible. We even take minor changes to the colour scheme and aerial fitment into account. The colours are colour matched.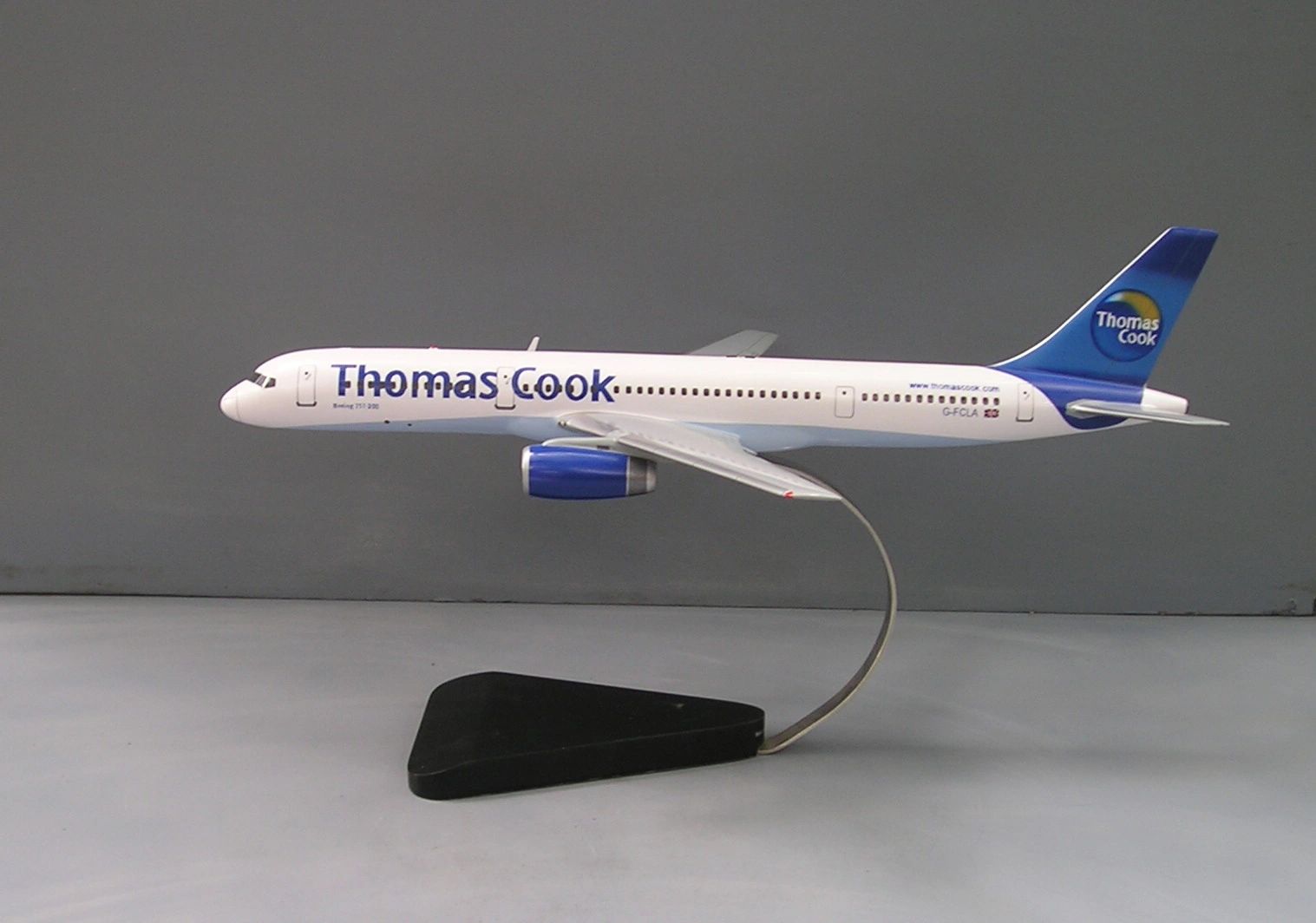 Boeing 757-28A
G-FCLA
Thomas Cook Airlines
Boeing 757-28A
G-OOBE
Thomson Airways
Boeing 757 custom model
Britannia Airways



Boeing 737-200 custom model
Air Europe
(Length = 15 1/8 inches or 38.4cm)
We will make any B737-200



Boeing 737-248C
EI-ASD
Aer Lingus
Quite happy to make any Aer Lingus model, current or historic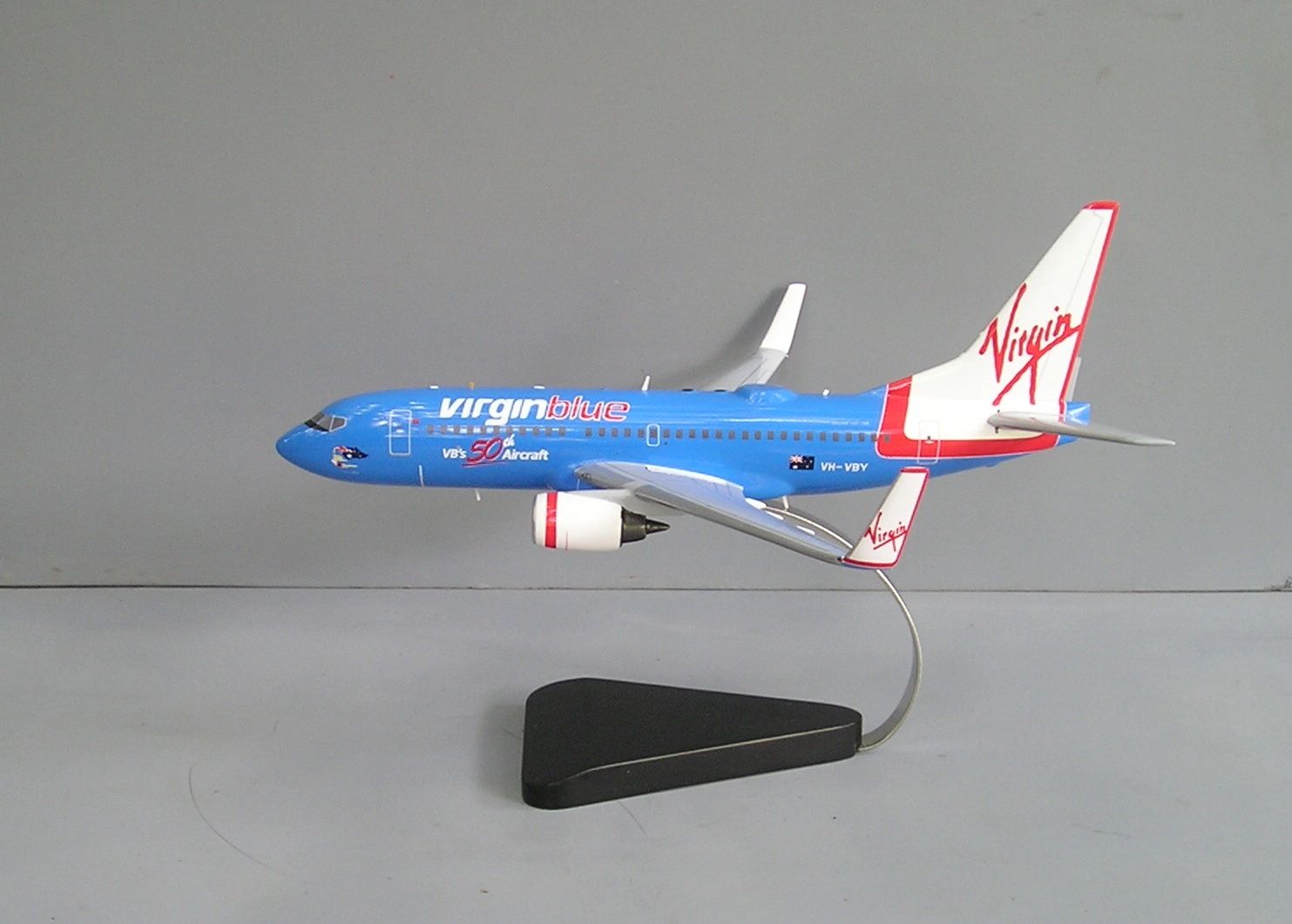 Boeing 737-700
VH-VBY
Virgin Blue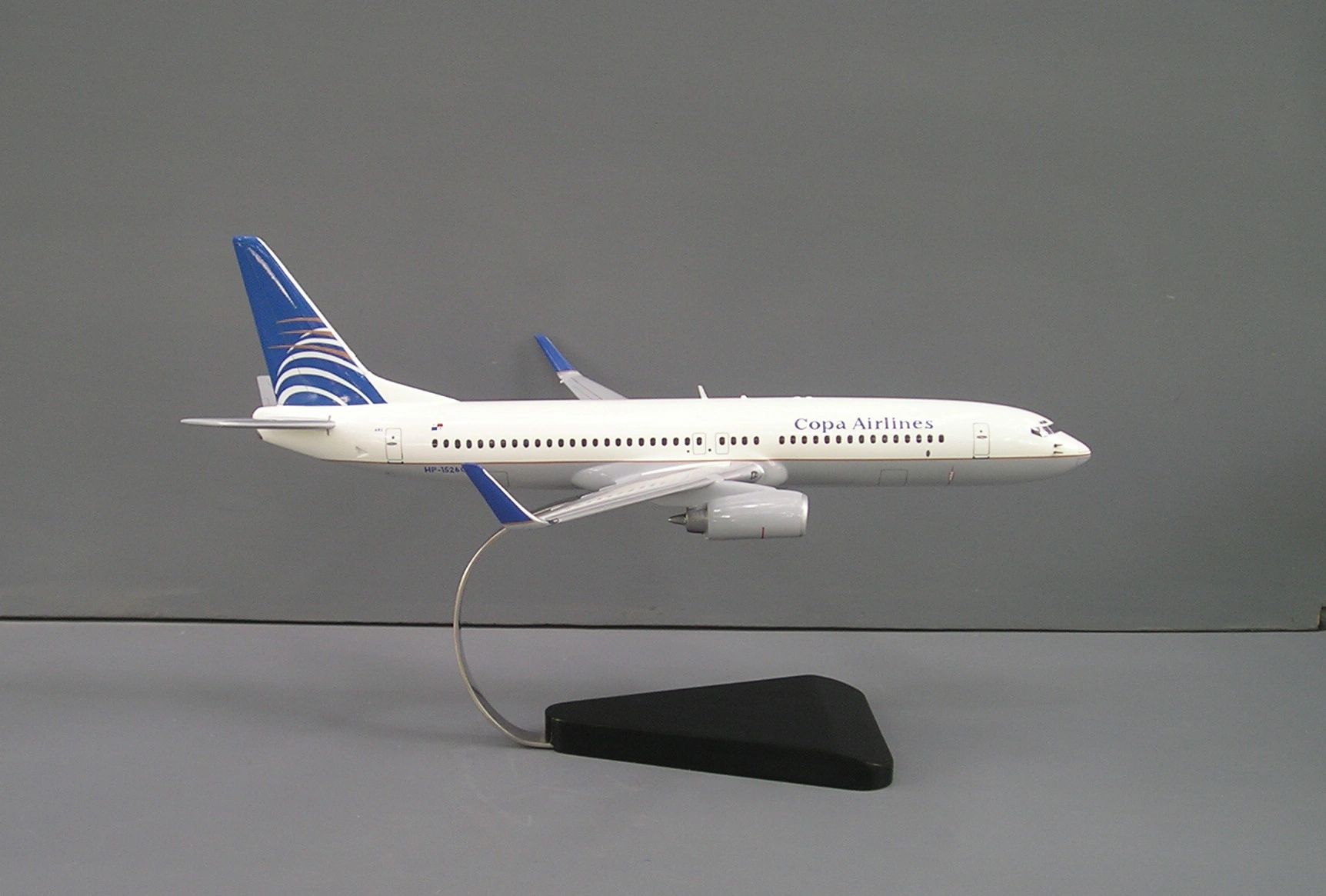 Boeing 737-800 Custom model
Copa Airlines
(Length = 17 inches or 43.2 cm)






Boeing 747-200
Aer Lingus
EI-ASI St. Patrick
Quite happily make any B747 classic or Boeing 747-200F freighter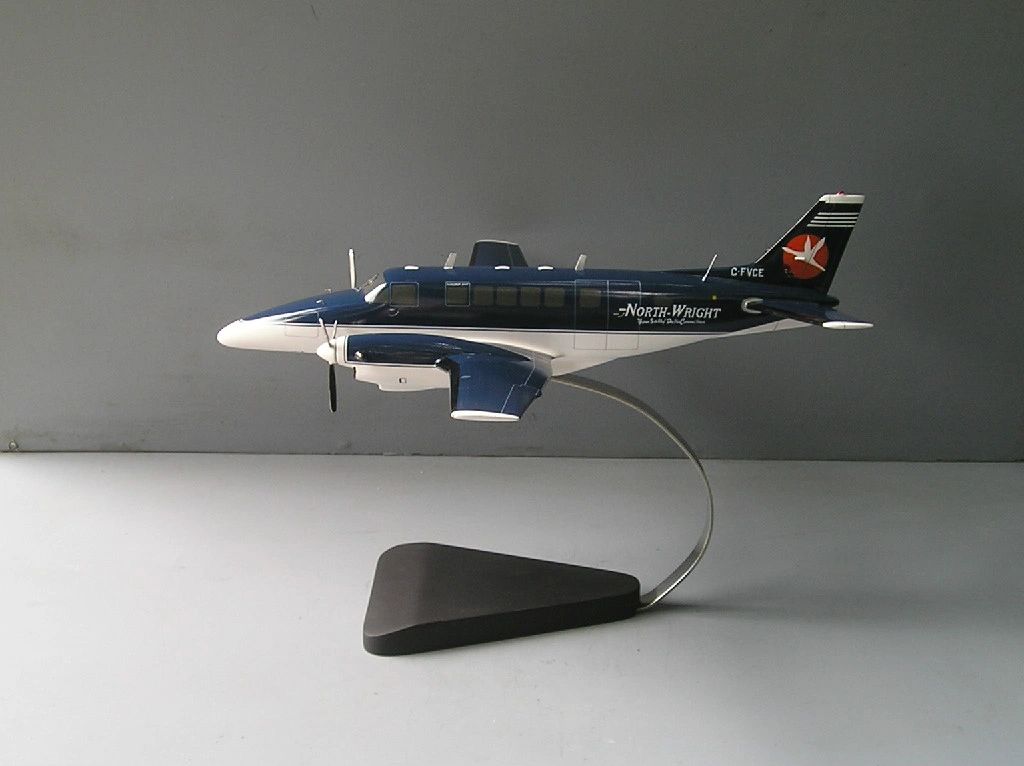 Beech C99
North-Wright Airways
C-FVCE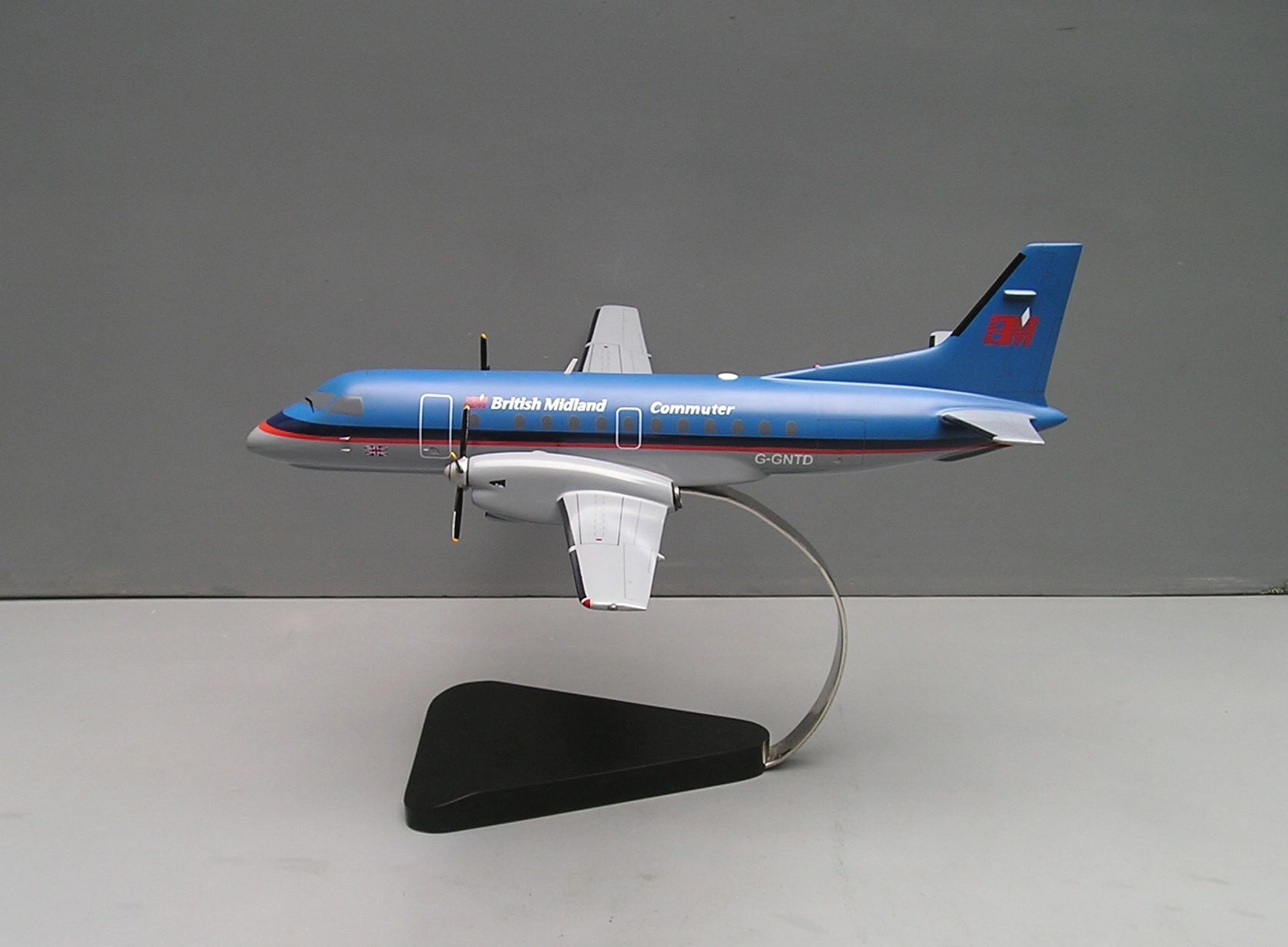 Saab 340A
British Midland Commuter
(Length = 14 3/4 inches or 37.5cm)





Saab SF340A
G-GNTA
Business Air
Magnificent!




de Havilland Canada DHC-6 Twin Otter
Jersey European Airways
(Wingspan = 18 1/4 inches or 46.4 cm)
de Havilland Canada DHC-6-300 Twin Otter custom model
Rocky Mountain Airways
N23RM
(Wingspan = 18 1/4 inches or 46.4 cm)

Armstrong-Whitworth Argosy
ZK-SAF
SAFE Air
New Zealand
Bristol Freighter custom desktop model
ZK-CLT
SAFE Air
New Zealand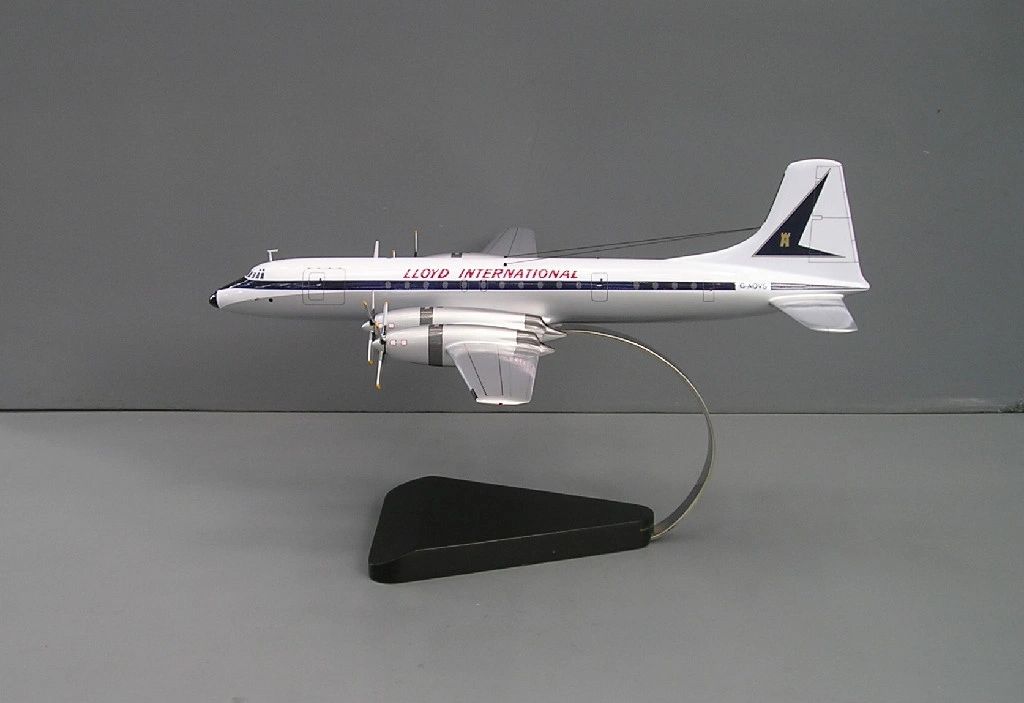 Bristol Britannia custom desktop model
Lloyd International Airways
we will make any Britannia or CL-44 custom model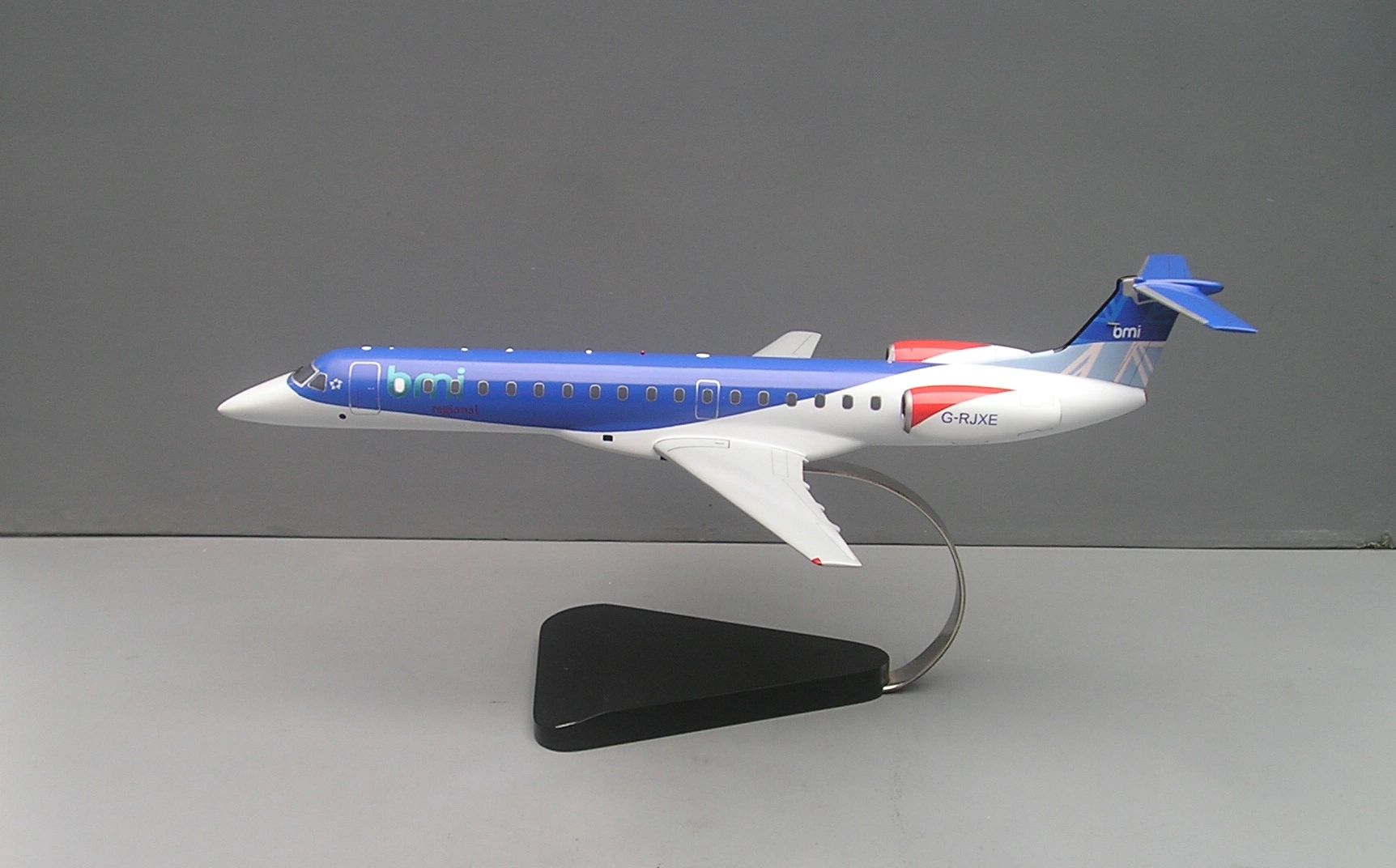 Embraer ERJ-145
bmi regional
(Length is an impressive 18 inches or 45.7 cm)





Canadair C-4 Argonaut
British Overseas Airways Corporation (BOAC)
(Wingspan = 18 inches or 45.7 cm)
Derby Airways would also look very nice
Boeing 377 Stratocruiser
British Overseas Airways Corporation (BOAC)