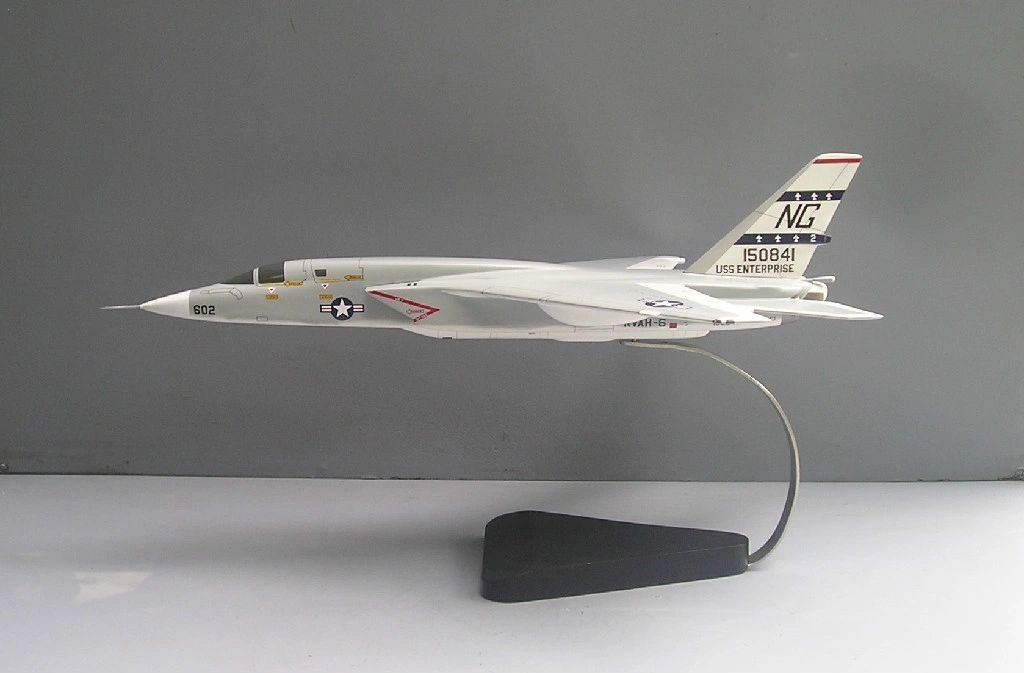 North American RA-5C Vigilante RVAH-5 Fleurs
USS Enterprise CVAN-65
Night low level reconnaissance configuration
We would be delighted to make any RA-5C or A-5A Vigilante squadron model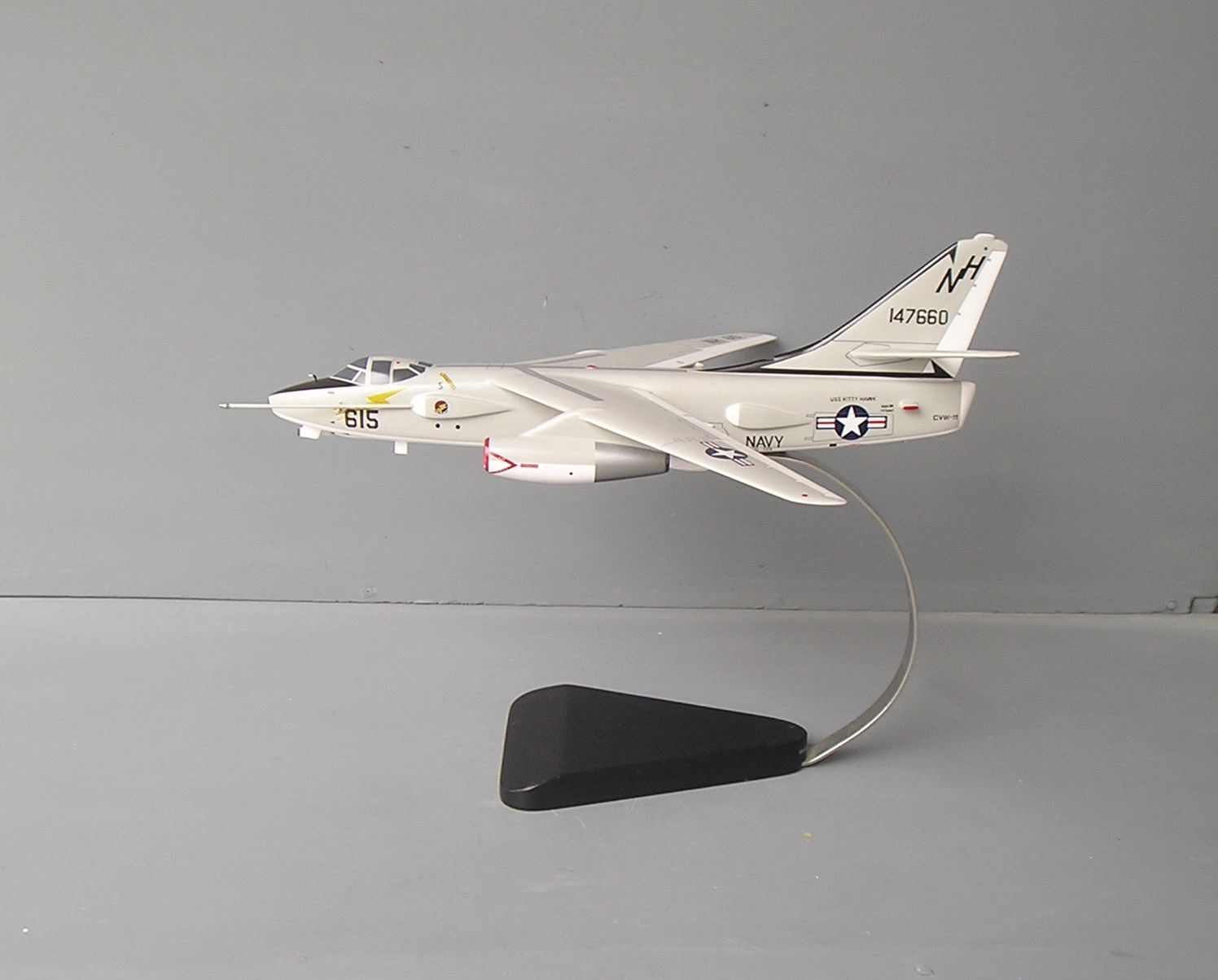 Douglas EKA-3B Skywarrior
VAQ-133 USS Kitty Hawk



Grumman E-2C Hawkeye VAW-125
(Length is approximately 14 inches or 35.6 cm)
We'll make any E-2C from any squadron based upon any year
Grumman E-2C Hawkeye VAW-114 Hormel Hawgs
(Length is approximately 14 inches or 35.6 cm)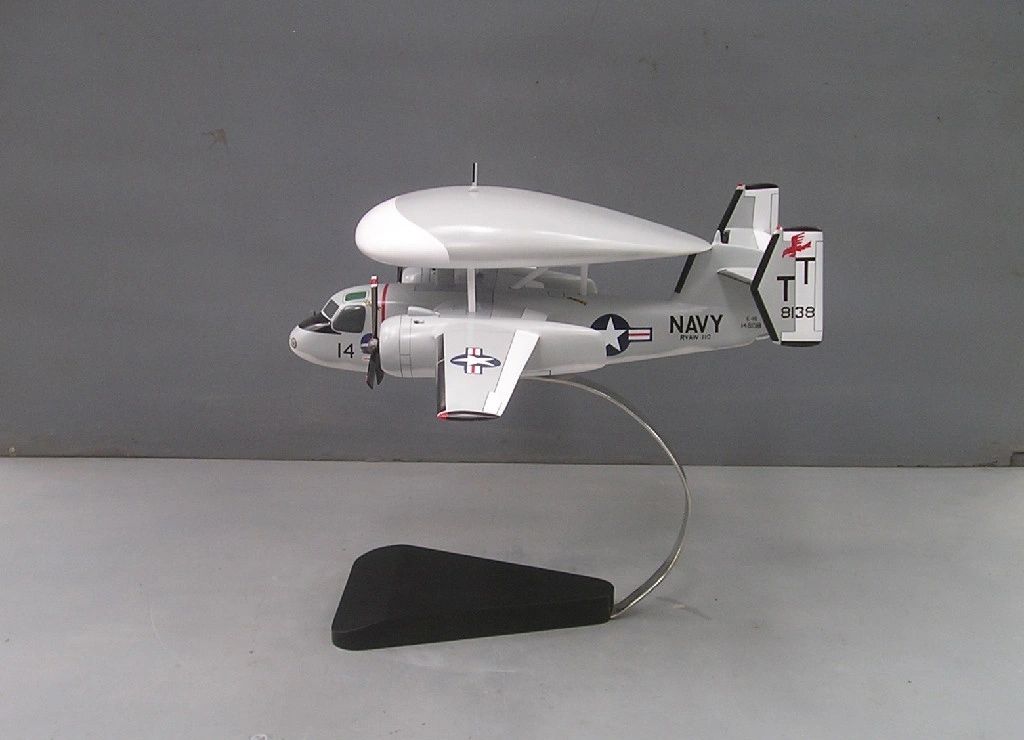 Grumman E-1B Tracer RVAW-110
(Wingspan is approximately 19 inches or 48.3 cm)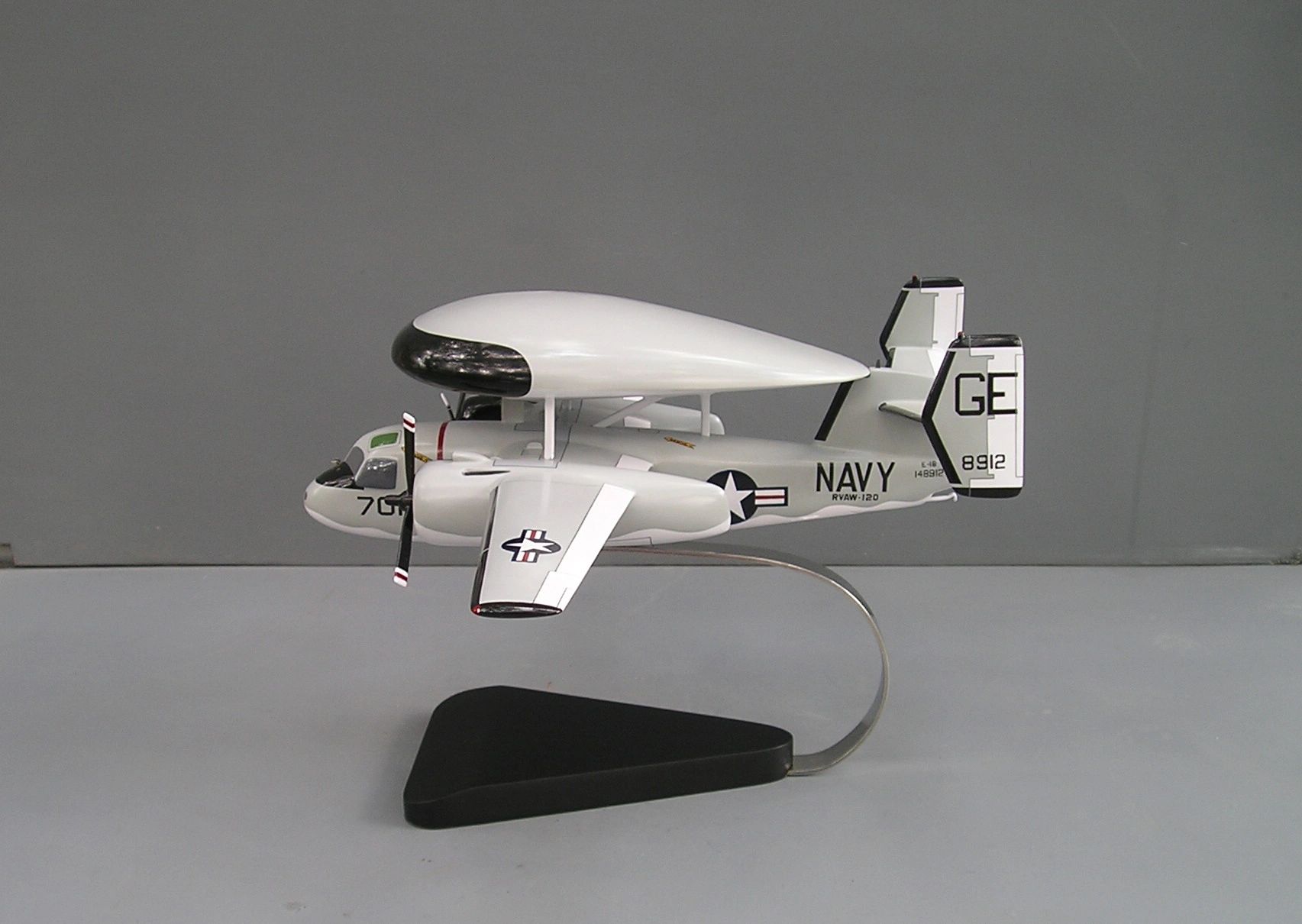 Grumman E-1B Tracer RVAW-120
(Wingspan is approximately 19 inches or 48.3 cm)



Grumman TF-9J Cougar custom model -VT-10 Wildcats
NAS Pensacola
(Length is approximately 15 1/2 inches or 39.4 cm)
We will of course make any TF-9J Cougar from any unit
(Yes we can do it!)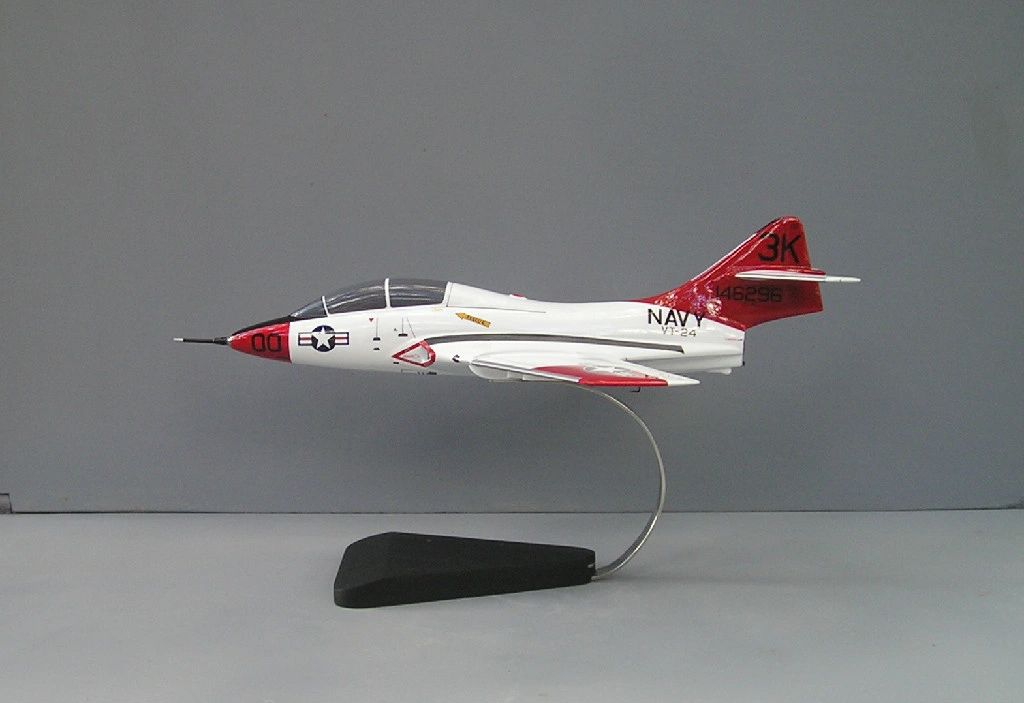 Grumman TF-9J Cougar custom model
VT-24 Bobcats
(Of course, any variant and squadron of F9F Cougar or F9F Panther can be made, including F9F-6P / F9F-8P Photo-Cougars)


Vought F-8E Crusader VF-162
USS Oriskany CVA-34
Vietnam 1967
We would be delighted to make any F-8 Crusader squadron model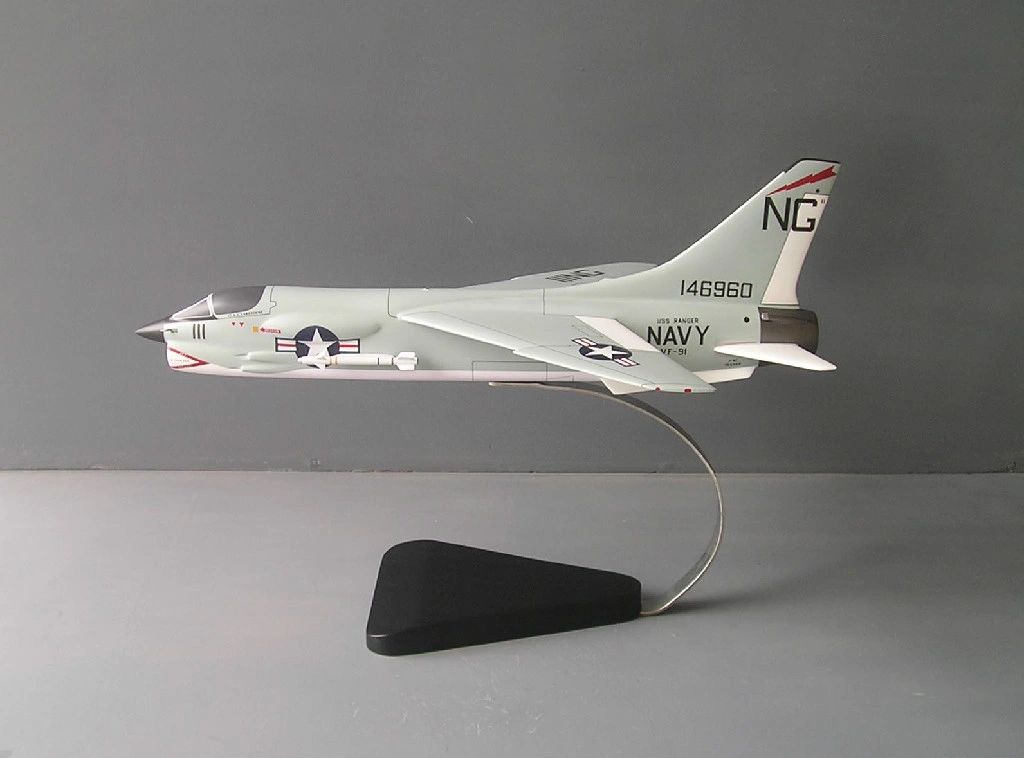 Vought F-8C Crusader VF-91
USS ranger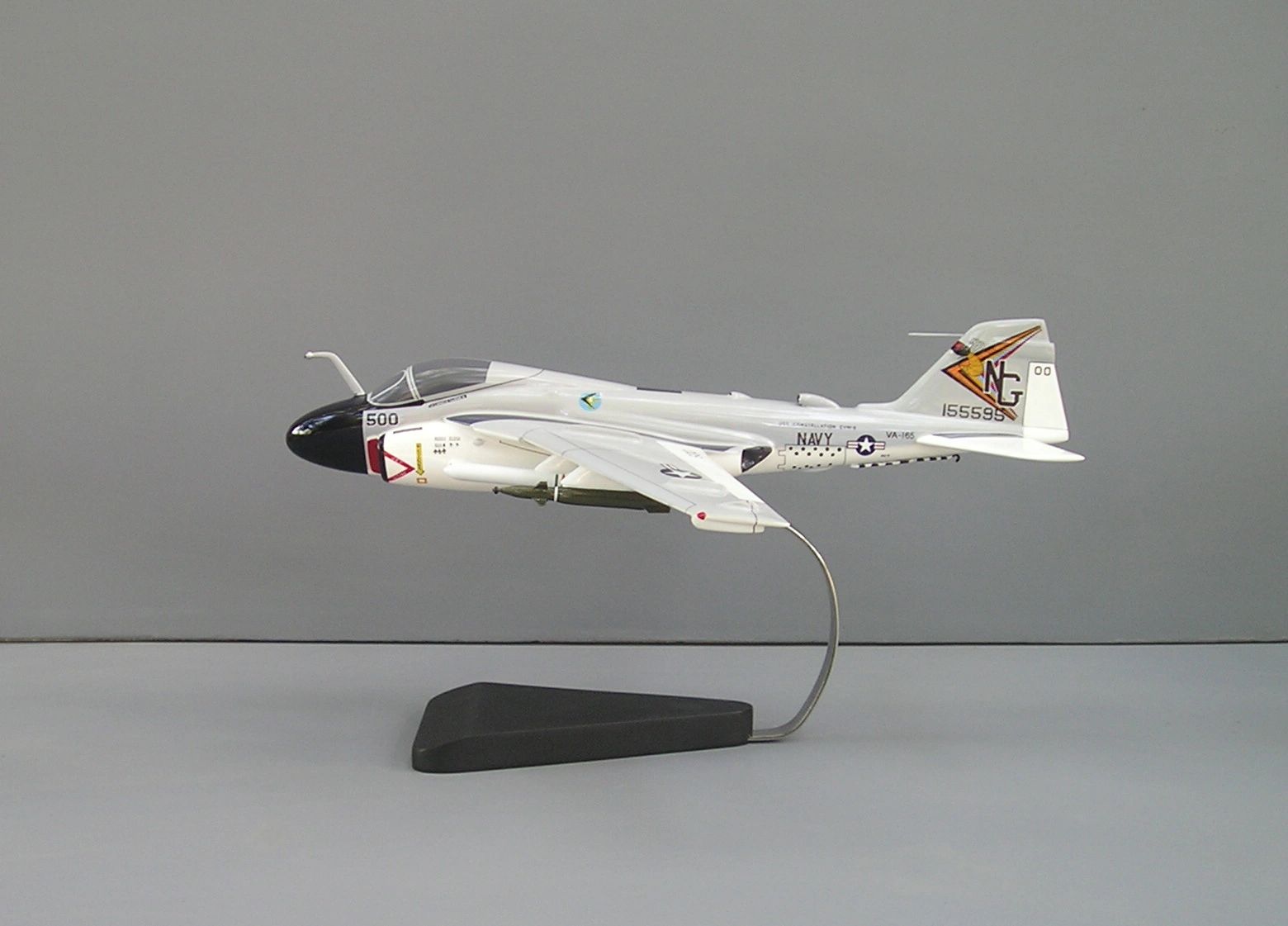 Grumman A-6E Intruder VA-165 'Boomers'
USS Constellation CVW-9
Atlantic or Pacific Squadons, along with Test and Evaluation units are all possible
Any variant of Intruder and weapons fit as well.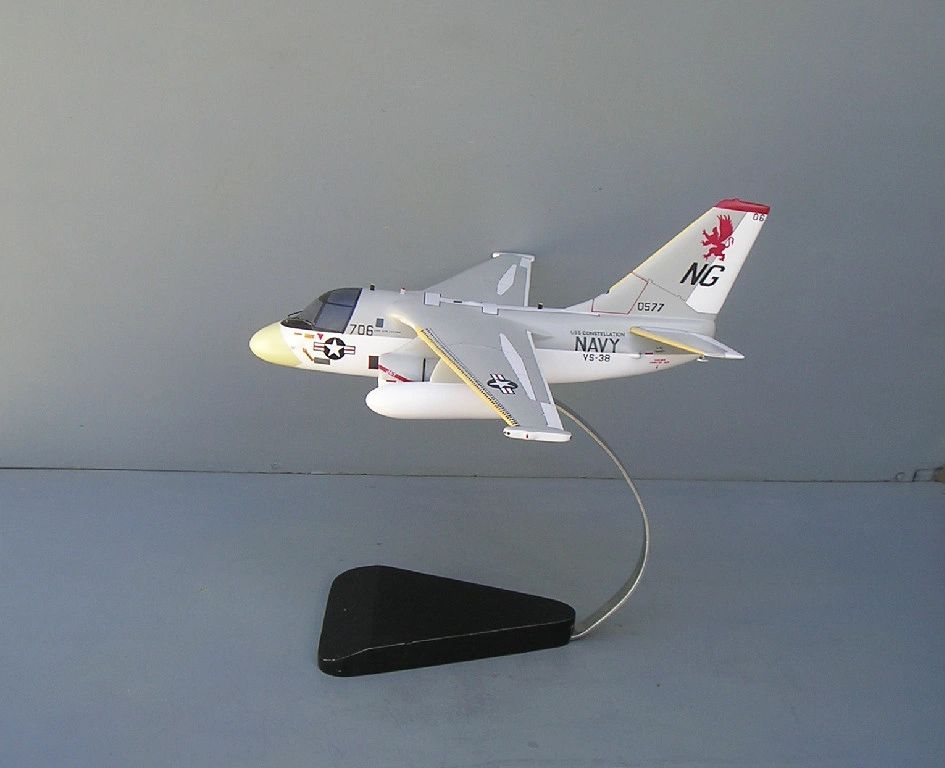 Lockheed S-3A Viking VS-38



Grumman A-6A Intruder custom model
VA-176

USS Roosevelt CV-42


Grumman A-6E Intruder VA-176
USS Forrestal CV-59





Grumman F6F Hellcat
Minsi III
Cdr David McCampbell
Commander Air Group 15
USS Essex 1944




Chance-Vought F4U-1A Corsair custom model

VF-17
(Wingspan is approximately 16 1/2 inches or 45.9 cm)
Chance-Vought F4U-5 Corsair VF-44
USS Boxer CVA-21
If you would like a F4U-1, FG-1, or F4U-4 then we have already made those variants. but any Corsair is possible
Consolidated PBY-5A Catalina
Fleet Air Wing 4 (FAW-4)


Vought A-7E Corsair II custom model

VA-195
USS Kitty Hawk CV-63
(Length - 15 1/2 inches or 39.4 cm)





Douglas A-4C (A4D-2N) Skyhawk
VA-76
USS Enterprise CVN-65
(Length = 16 inches or 40.6cm)




McDonnell F-4B Phantom II VF-161
USS Midway CV-41
Magnificent!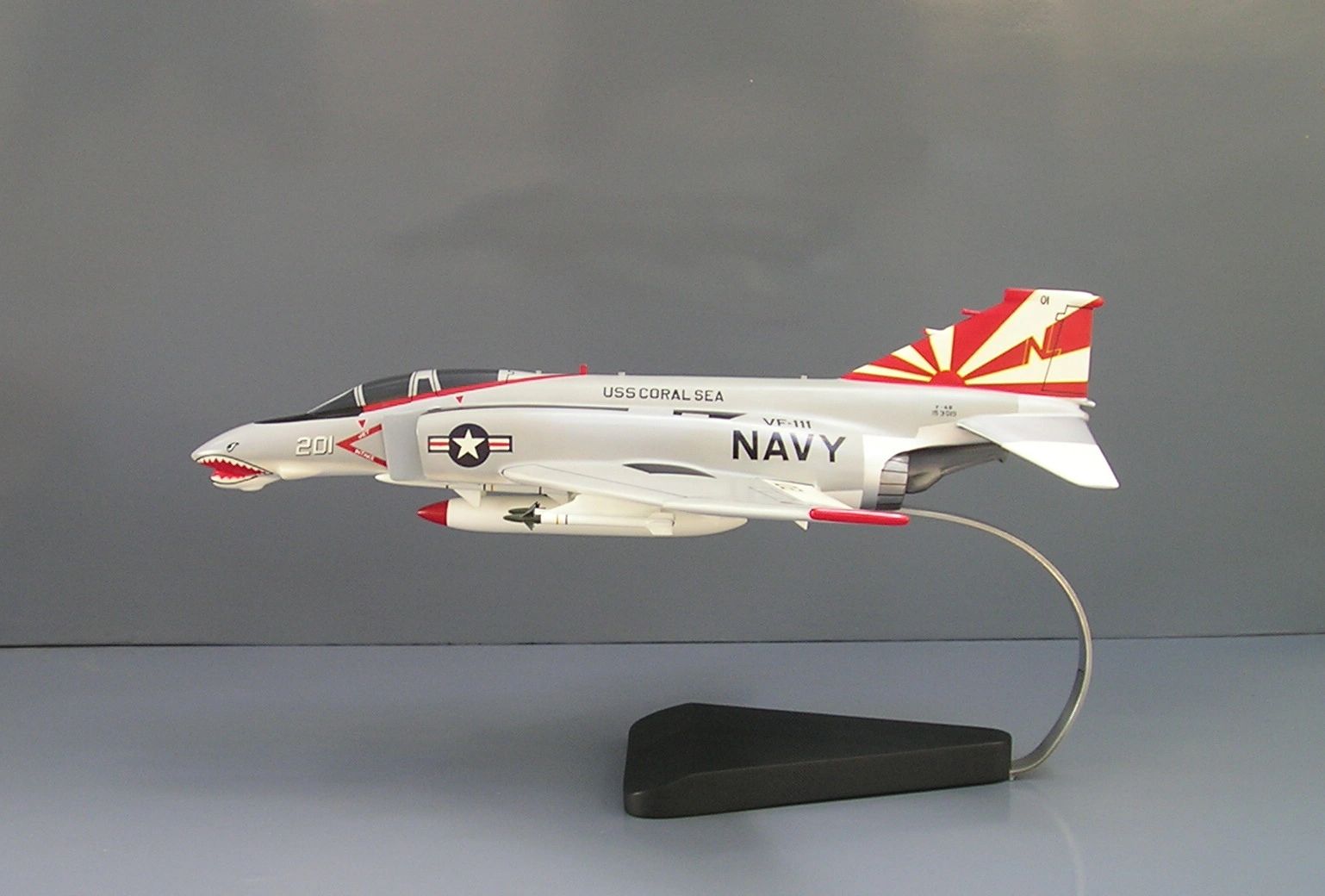 McDonnell F-4B Phantom II
VF-111 Sundowners
USS Coral Sea CV-43
We will make any USN or USMC fixed or rotary wing aircraft
McDonnell F-4J Phantom II VF-21 Freelancers
USS Ranger CV-61



Grumman Avenger custom model VT-8
Battle of Midway
(Wingspan = 19 3/4 inches or 50.2 cm)
Curtiss SB2C-4E Helldiver custom model VB-85
USS Shangri La CVA-38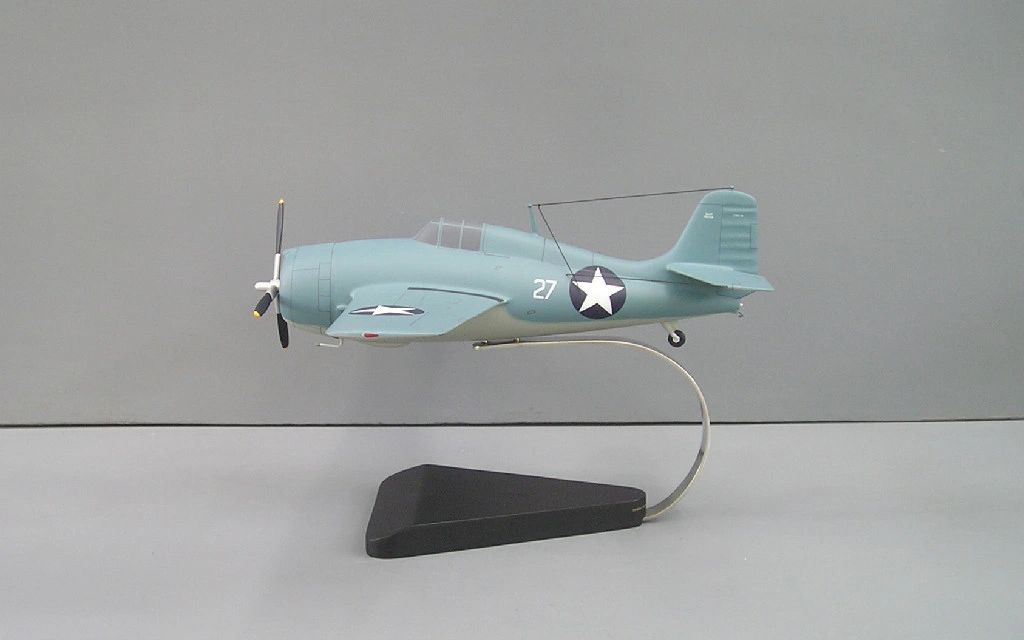 Grumman F4F Wildcat custom model VF-72
USS Hornet CV-8
We've also made a Grumman FM-2 Wildcat and will quite happily make any Wildcat


Douglas AD-6 Skyraider VA-176 'Thunderbolts'
USS Shangri-La CVA-38
(Wingspan = 18 inches (45.7 cm) and customer selected his own armaments)

BRAVO ZULU!