Agusta-Westland AW139
VH-SYJ
Ambulance Service of New South Wales
(CHC Helicopters)




Eurocopter EC-145 desktop model
VH-SYG
Ambulance Service of New South Wales
(CHC Helicopters)




Eurocopter-Kawasaki BK-117
D-HNWK
Nordrhein-Westfalen (NRW) Polizei




Eurocopter-Kawasaki BK-117
VH-PHZ
New South Wales (NSW) Police Aviation Support / New South Wales Fire Brigade
FLIR and searchlight at customer's request
Eurocopter AS350B2 Squirrel custom model

VH-PHP
New South Wales (NSW) Police Aviation Support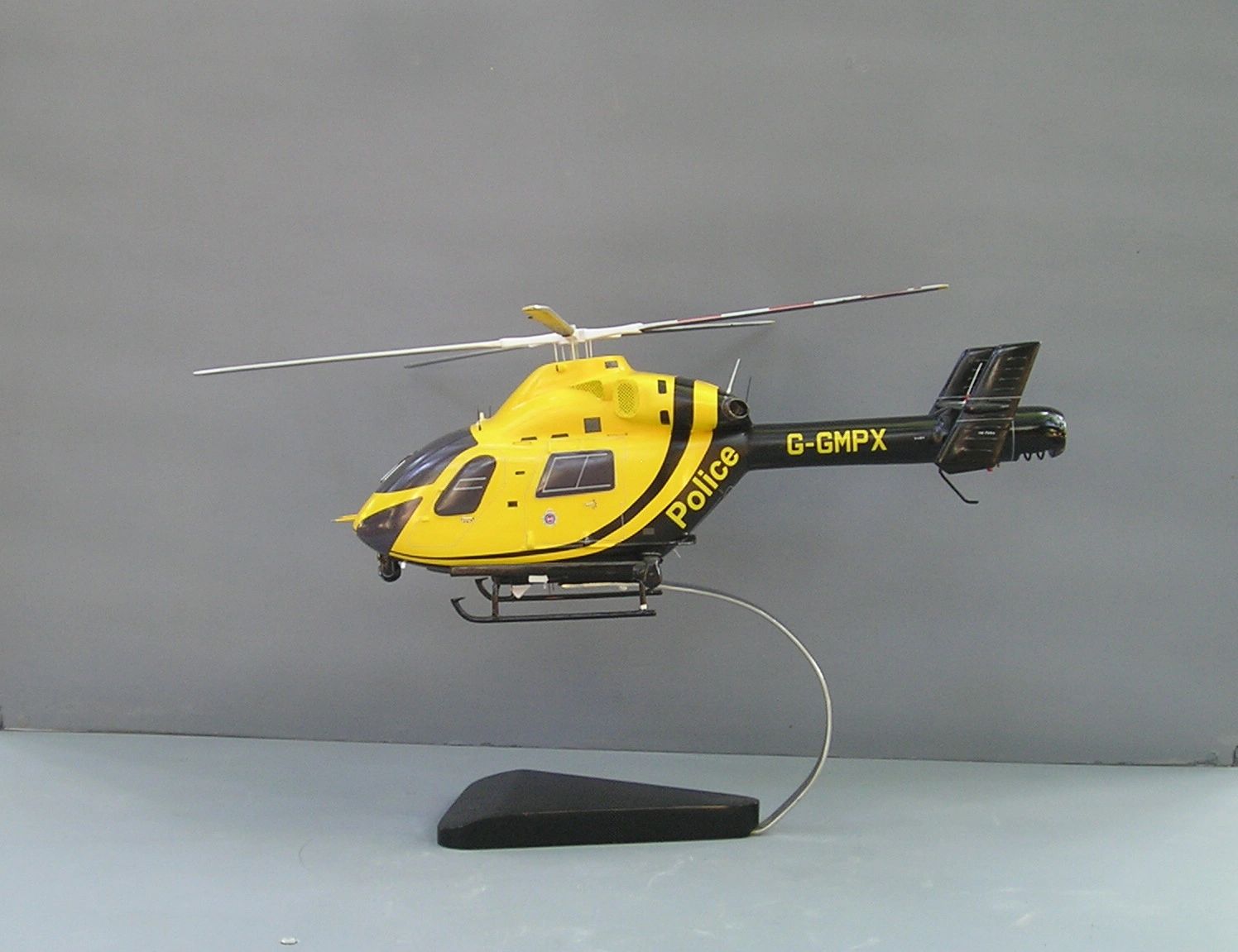 MD Helicopters MD902 desktop model
G-GMPX
Greater Manchester Police Aviation Unit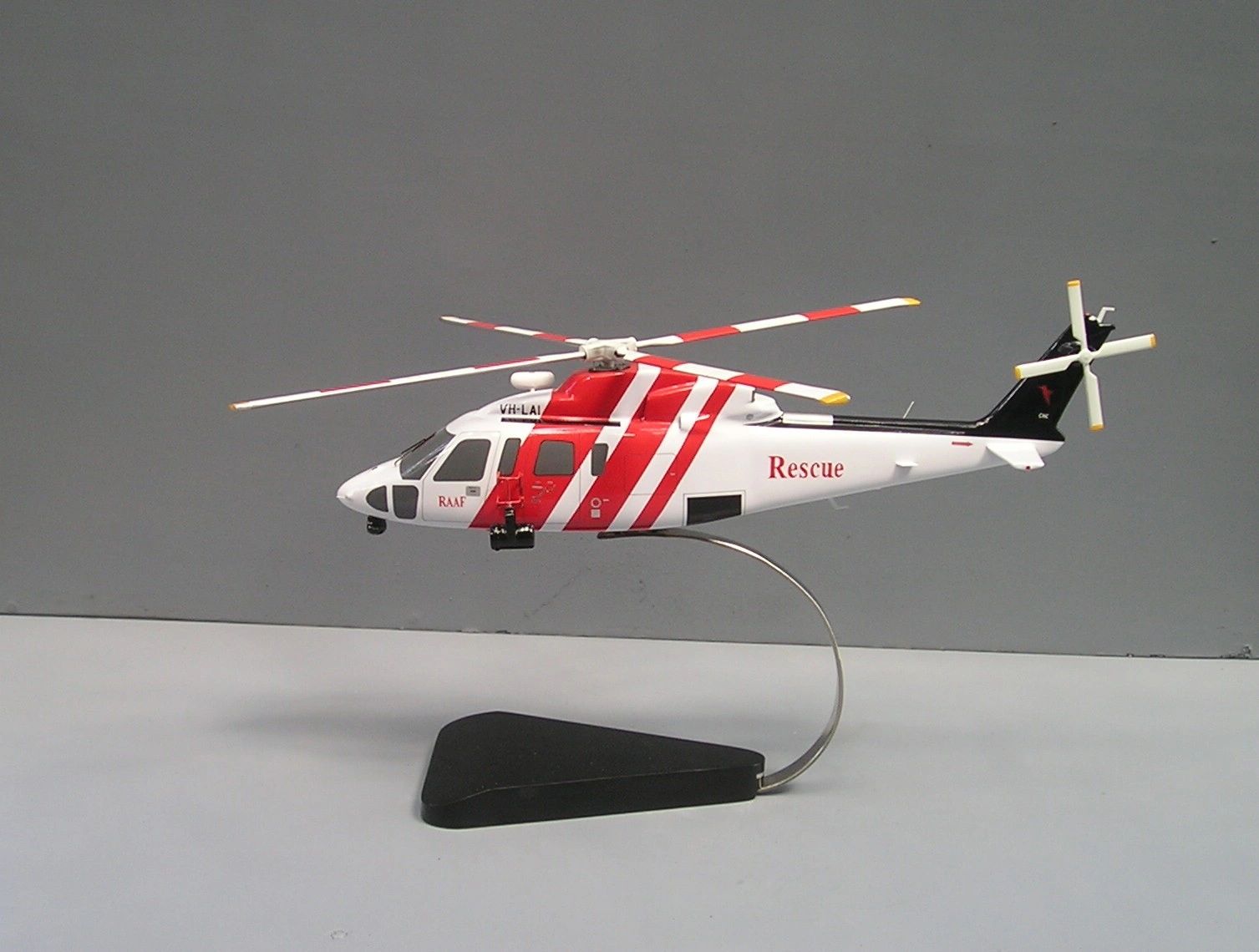 Sikorsky S-76A++
VH-LAI
RAAF Rescue
Operated by CHC Helicopters (Australia)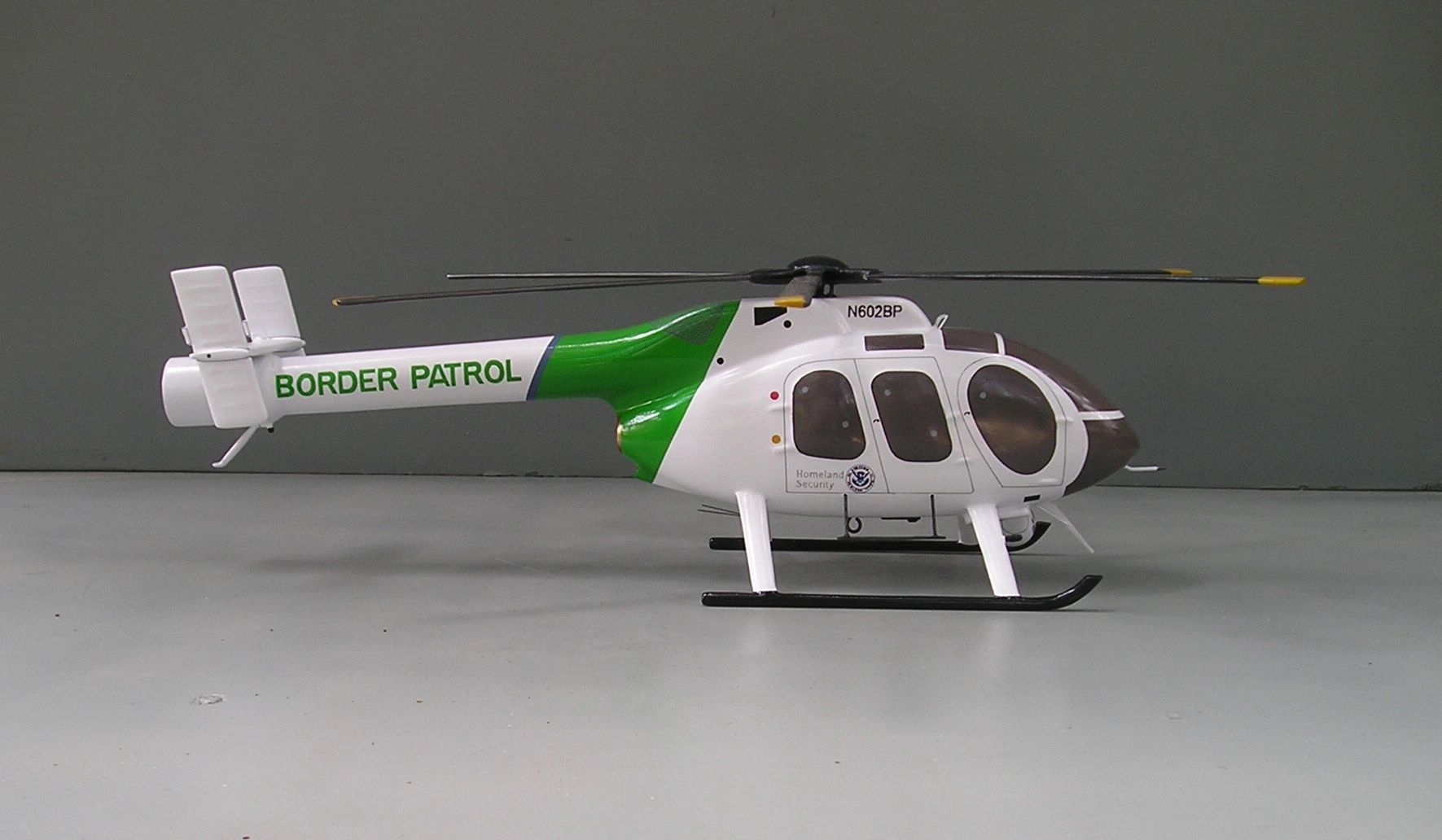 McDonnell-Douglas Helicopters MD600N
N602BP
U.S. Border Patrol
Department of Homeland Security
McDonnell-Douglas Helicopters MH-90 Enforcer
9041
U.S. Coast Guard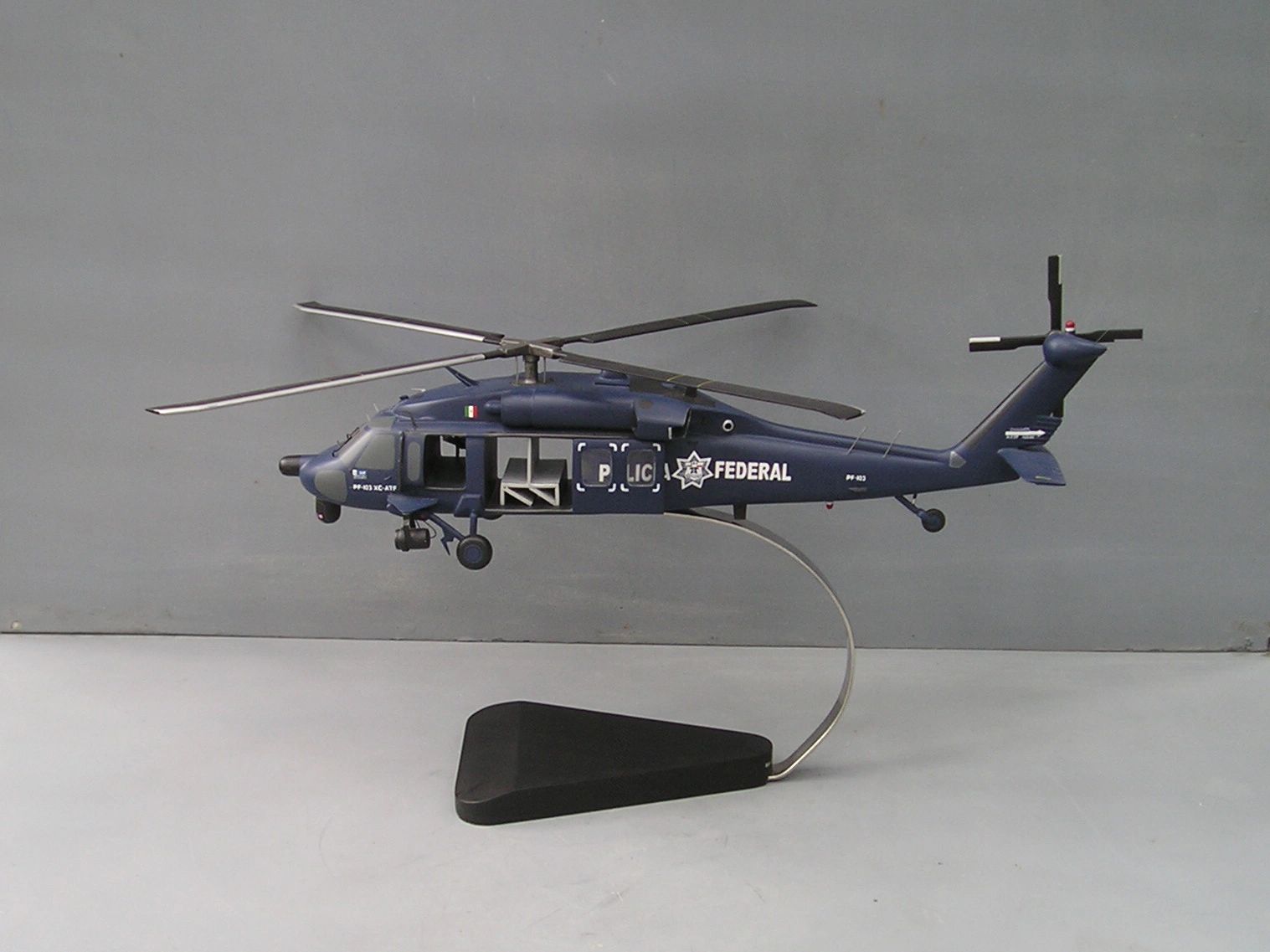 Sikorsky UH-60A Black Hawk
PF-103
Federal Policía
Secretaría de Seguridad Pública (SSP), Mexico
Sikorsky UH-60A Black Hawk desktop model
82-23747
U.S. Customs
Sikorsky S-61N desktop model

G-BDIJ
Bristow Helicopters
H.M Coastguard Rescue

Sikorsky S-92A
CHC Scotia Helicopters
Shetland Coastguard Rescue
G-CGOC

Bell 412
VH-EPH
NSW Ambulance Service
Will quite happily make any Bell 212, Bell 214ST or Bell 412
Aerospatiale AS-330B Super Puma
SAR 802
Fuerza Aerea Española

Eurocopter EC225
Bristow Helicopters
Spectacular!
Fuselage length is 16 inches or 40.6 cm
Main Rotor Blade diameter is 16inches or 40.6cm

We will quite happily make any Bristow, British International Helicopters, Bond Helicopters or any offshore support helicopter such as the Sikorsky S-61N or the S-76 Spirit. Trinity House helicopters - of course!


Bell UH-1B 'Huey' Iroquois
UTT
RVN 1963
U.S. Army Aviation

We will be delighted to make other Vietnam rotary wing aircraft, from US Army Aviation, US Marine Corps, US Navy and US Air Force. We tailor models to the armaments required by the customer or research it ourselves.
We can make generic aircraft (can't remember the last time we did!) but isn't it nicer to have a model of a helicopter from a particular unit or even individual aircraft - We did just that for the UH-1B above. For current US military helicopters we make exact too, even down to IR system sensor colours. Our goal is for you to have the exact airframe so it looks impressive in a home or office.

Bell UH-1H Bushranger
Royal Australian Air Force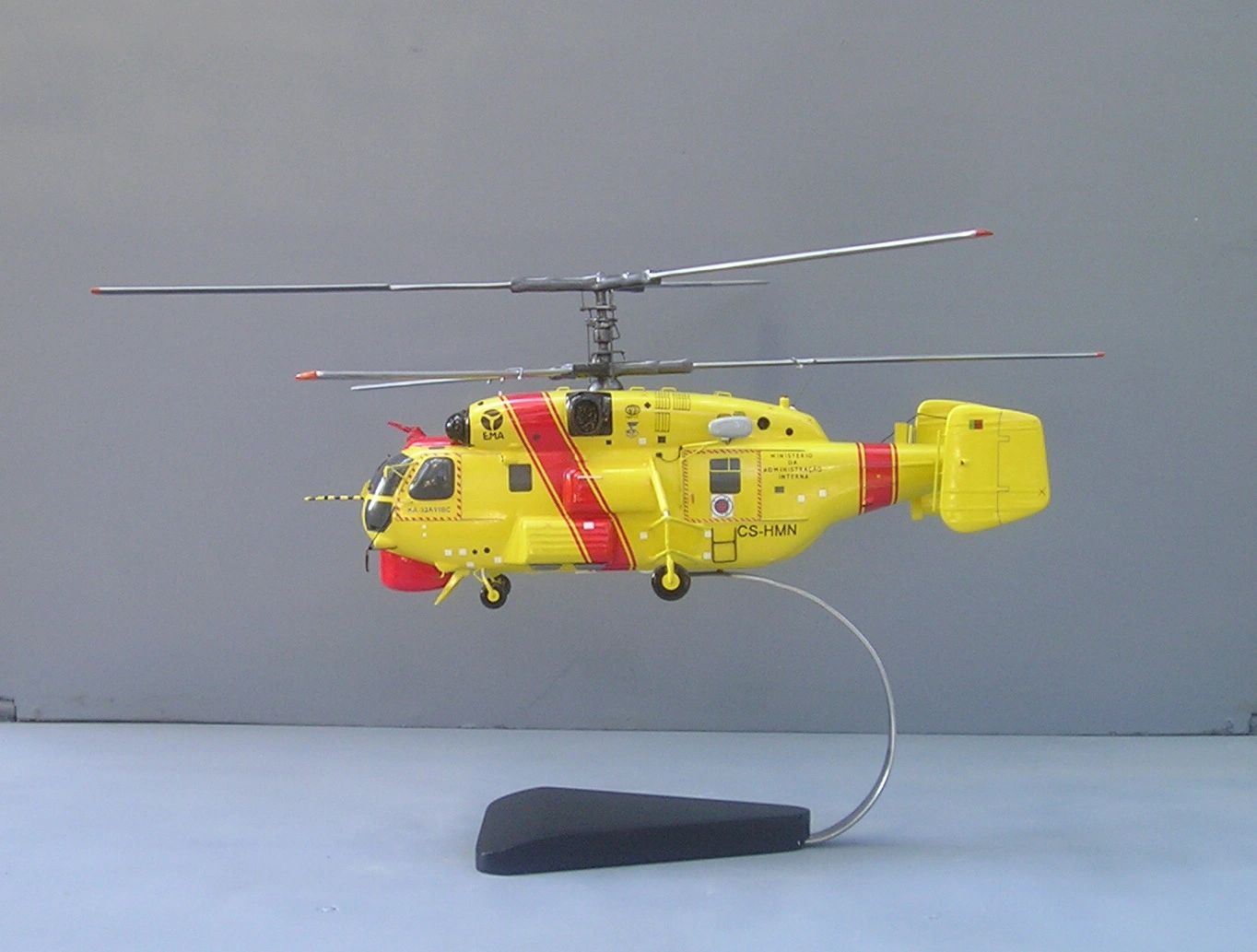 Kamov Ka-32-11BC
CS-HMN
Ministério da Administração Interna
Configuration at customers request
Kamov Ka-32-11BC
YA-KAH
Kabul Air




Bell B206L Long Ranger
Heliair Marbella
Fuselage length is 15 inches or 38.1 cm
Rotor Blade diameter is 16inches or 40.6cm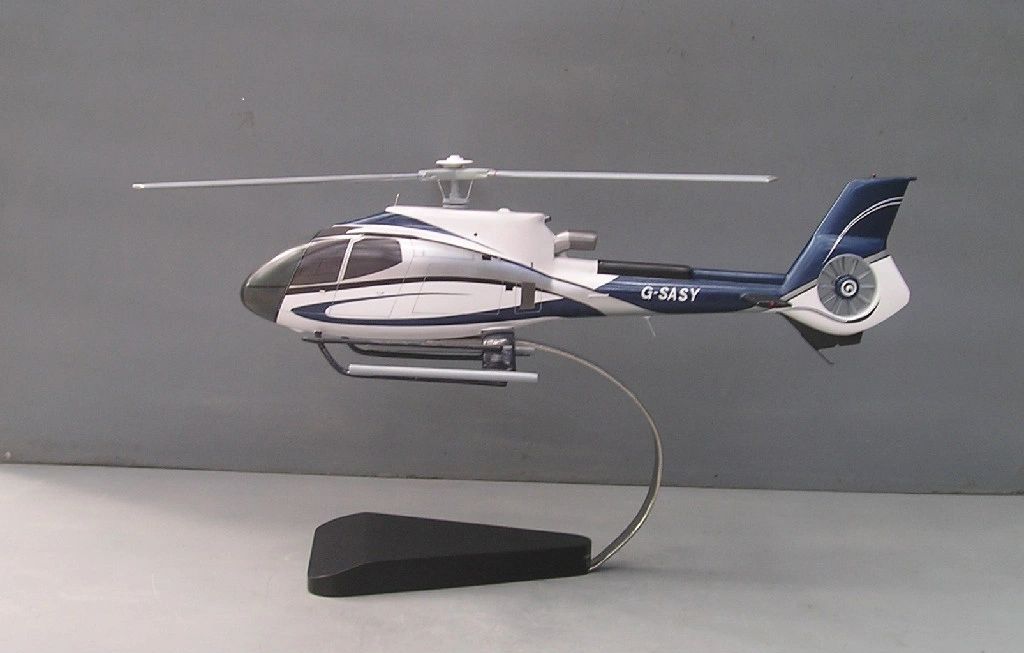 Eurocopter EC-130B
G-SASY
Westland Wasp HAS1
829 Naval Air Squadron (NAS)
Fleet Air Arm
The Westland Wasp would also look impressive in Marine Luchtvaartdienst (MLD) VGSQ 860 colours
Westland Scout
Army Air Corps


Aerospatiale AS-365N-2 Dauphin 2 Custom Model
Great North Air Ambulance
G-NHAB
12" long fuselage and fully detailed.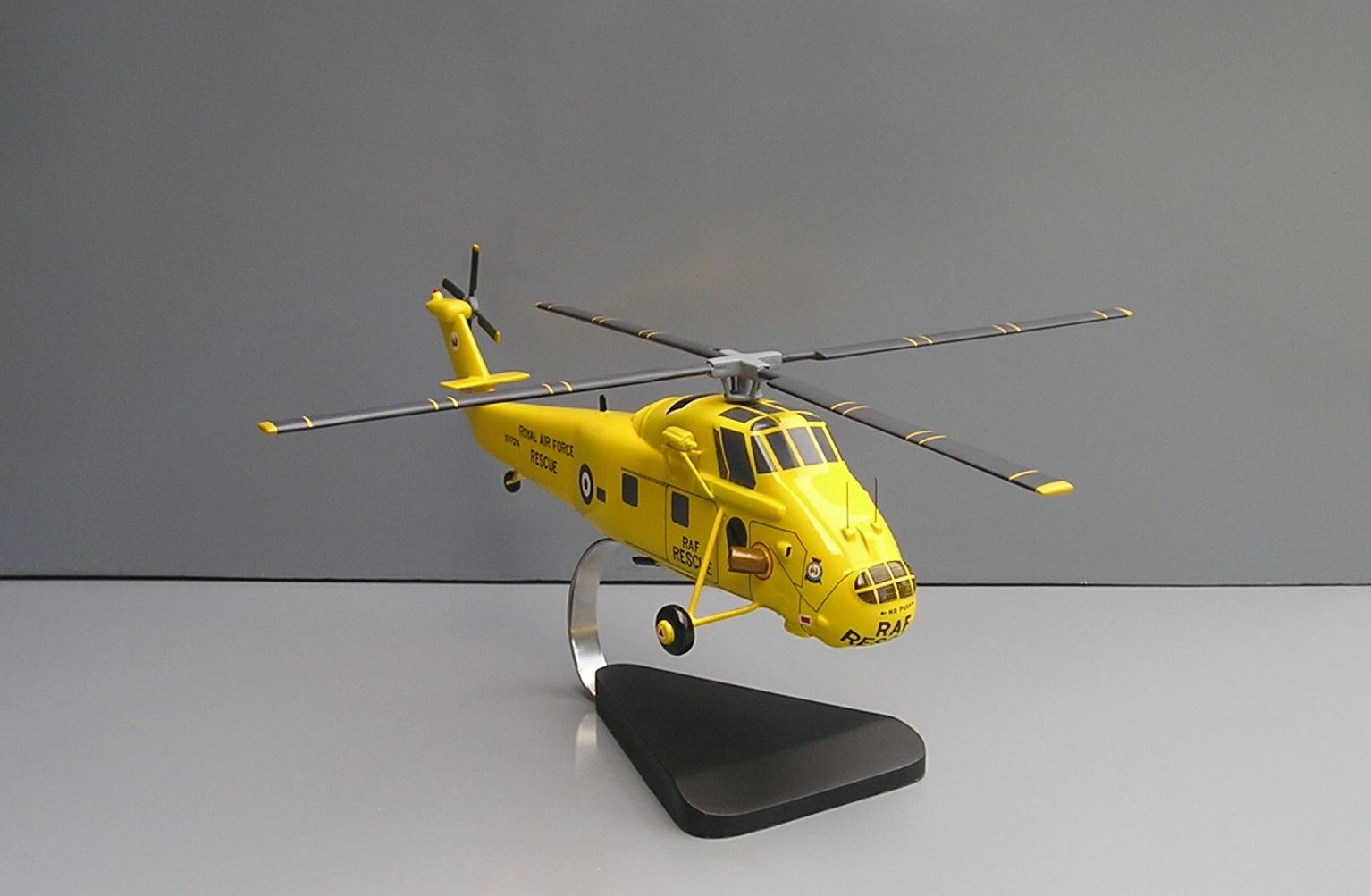 Westland Wessex
C Flight 22 Squadron
RAF Rescue

Will quite happily make any Wessex from RAF Squadrons such as 18, 22 or 72.
All Fleet Air Arm Westland helicopters Such as the Whirlwind, Sea King, Commando, Lynx, Merlin and Gazelles are of course made as well.




Boeing CH-47 Chinook HC1
Royal Air Force
Operation Corporate
1982 Falklands War
Fuselage length is 12 inches or 30.5 cm
Each Rotor Blade diameter is 14 inches or 35.6cm